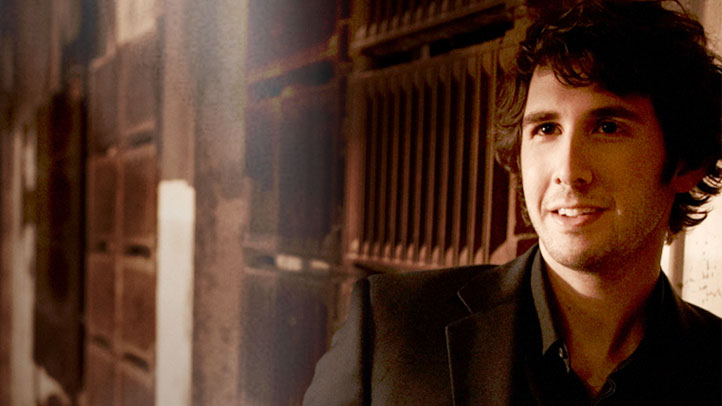 Josh Groban is heading to "The Office."
On Thursday, the tenor dropped a hint via Twitter that he was involved in the show.
VIEW THE PHOTOS: Shows & Stars of Fall Television 2011
"The cast and crew of The Office are the coolest ever. #allimgonnasay," he wrote.
Now, Access Hollywood has confirmed Josh will play Walter Bernard Jr., the brother of Ed Helms' character, Andy Bernard.
VIEW THE PHOTOS: Hollywood's Favorite Paper Pushers: Stars Of 'The Office'
Josh joins Stephen Collins, who will play Andy's dad Walter, and Dee Wallace, who will play his mom Cindy Bernard, NBC previously confirmed to Access Hollywood.
The airdate for the Bernard family episode of "The Office" is still to be determined, NBC told Access on Wednesday.
"The Office" returns for its first season without Steve Carell on September 22 at 9/8 C on NBC.
VIEW THE PHOTOS: Primetime Hunks
Josh played himself on "Glee," and recently played a lawyer in Steve's latest box office film, "Crazy, Stupid, Love."
Copyright 2011 by NBC Universal, Inc. All rights reserved.
This material may not be published, broadcast, rewritten or redistributed.
VIEW THE PHOTOS: The Lovely Ladies Of Primetime Television
Related Content from AccessHollywood.com:
PLAY IT NOW: Josh Groban Is Coming 'Straight To You'
PLAY IT NOW: Hollywood Radar: June 3, 2011
More from Access: [ Josh Groban Steve Carell Ed Helms ]
Copyright NBCAH - Access Hollywood