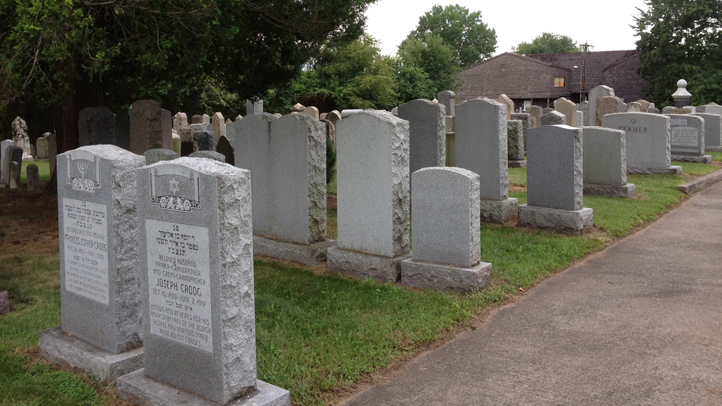 Days before the holiest day of the Jewish New Year, vandals struck at Congregation Beth el Keser Memorial Park Cemetery in Hamden, Conn.
On Monday, Hamden police responded to the cemetery at 55 Warner Street for the report of vandalism.
Officer Derick Manning met with members of the Jewish Cemetery Association of Greater New Haven and learned that around 30 gravestones had been knocked over.
Police said they do not know whether this is a hate crime and has any connection to the holiday, but they are investigating.

Rosh Hashanah, the celebration of the Jewish New Year, started at sundown on Sept. 4 and runs until nightfall on Sept. 6.
The damage, estimated at $5,000, has been fixed. Cemetery officials said they will need special machinery to fix the damage.

Police are looking for the vandals.

Anyone with information about the vandalism should call Officer Manning at (203) 230-4000.

The cemetery is one of two that the Congregation Beth El-Keser Israel Cemetery Association operates.