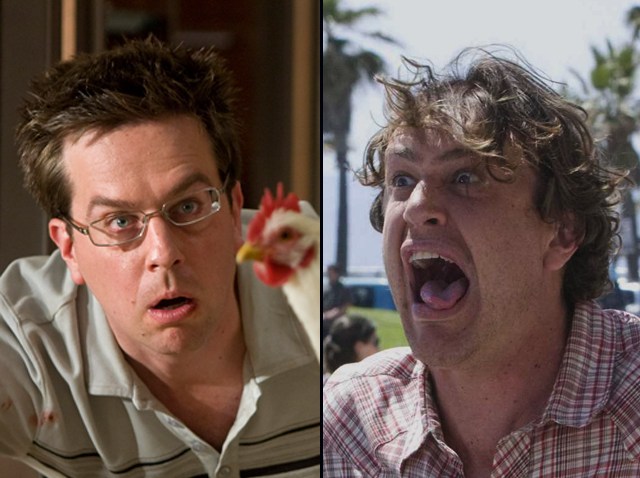 Two of today's great comic talents, Jason Segel and Ed Helms, are teaming up for a new film from Jay and Mark Duplass.
"Jeff Who Lives at Home" has Segel and Helms playing to type yet again, but they're so damn good at playing those types it's hard to argue with the casting. Segel is a live-at-home loser pothead, while Helms is his more successful older brother.
Filming starts next month in Louisiana for the film that is being backed in part by Jason Reitman and John Malkovich, according to The Hollywood Reporter.
The script is from writer-directors Jay and Mark Duplass, who have slowly been building a cult following since thei first feature, 2002's "The New Brad."
The brothers unveiled "Cyrus," starrng John C. Reilly, Jonah Hill and Marisa Tomei in an Oedipal love triangle of sorts at this year's Sundance. The film is showing at Saturday at South-by-Southwest. Click here to see the trailer.