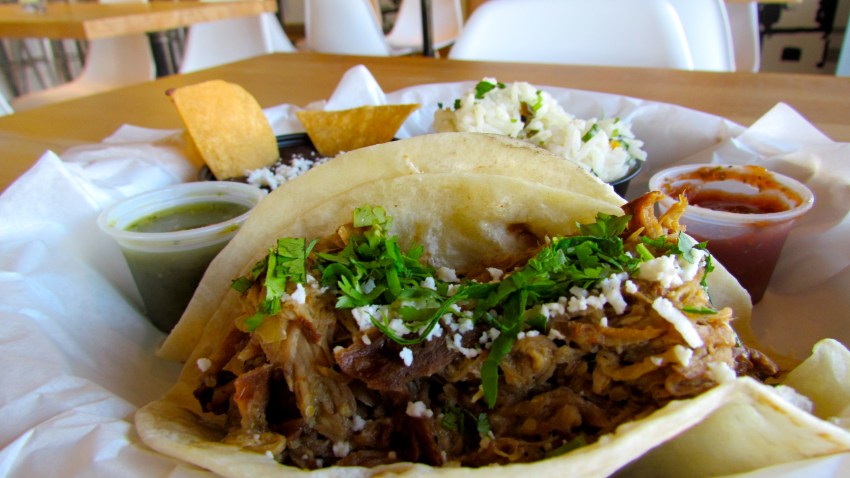 A Texas jail guard smuggled a saw blade to a double murderer by hiding it in a soft taco.
Alfred Casas, 31, was convicted Tuesday of sneaking the blade into Bexar County Jail by hiding it in the taco shell in 2009. He admitted sneaking the taco to Jacob Keller, but denied it contained a blade. The jury disagreed and convicted him after delberating for ten hours, according to Assistant Bexar County District Attorney James Ishimoto.
Keller did not escape, and later pleaded guilty to two slayings. The hacksaw blade, rope and an inmate jumpsuit dyed to resemble street clothes, was found in the inmate's cell during a surprise inspection.
Ishimoto told Reuters Casas brought two tacos into the jail for Keller, who later pleaded guilty to murder, in exchange for two bottles of Xanax provided by the girlfriend of the inmate, Jacob Keller.
Casas faces up to 40 years in prison on two felony counts of bribery and one count of providing an inmate with "escape implements," punishable by two to 10 years.
Keller, 28, of San Antonio, used an assault rifle to gun down two strangers in front of a strip club in 2009. He was later nabbed in Mexico. Employees at the club, called Secrets, readily identified Keller because he was a regular who drove a red Maserati, according to the San Antonio Express-News.