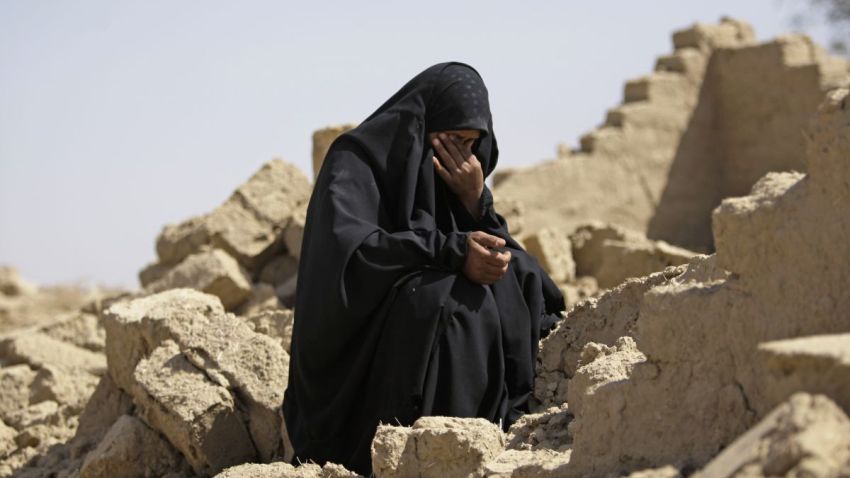 BAGHDAD — A suicide bomber struck police lined up at the entrance of the main police academy in Baghdad on Sunday, killing 30 people, officials said, even as the U.S. military said 12,000 American and 4,000 British troops will leave Iraq by September.
The blast — the second major attack to hit Iraqis in three days — was a bloody reminder of the ability of insurgents to defy security improvements and stage dramatic attacks as the U.S. begins to draw down its forces.
Maj. Gen. David Perkins announced Sunday that the troop withdrawals will reduce U.S. combat power from 14 brigade combat teams to 12 along with some supporting units.
The U.S. also plans to turn over 74 facilities and areas under its control to the Iraqi military by the end of March as part of the drawdown.
President Barack Obama has decided to remove all combat troops by the end of August 2010 with the remaining forces leaving by the end of 2011. The 4,000 British troops due to leave are the last British soldiers in Iraq.
The U.S. withdrawal will at first be very gradual, leaving most troops in place for parliamentary elections at the end of this year. There are currently about 135,000 U.S. troops in Iraq.
Remaining American forces will be repositioned in coordination with Iraqi authorities to ensure the most dangerous areas in Iraq are protected, Perkins said.
Perkins insisted violence has dropped more than 90 percent and was at its lowest level since the summer of 2003, claiming a recent spate of high-profile attacks, including Sunday's bombing, was evidence of an increasingly desperate al-Qaida in Iraq.
"Al-Qaida and other terrorists are still active," he said, adding insurgents appear to be stepping up attacks to derail recent progress by the Iraqi government in holding provincial elections and in reaching a new security agreement with the United States.
"It's indicative that al-Qaida feels threatened. They're feeling desperate. They want very much to maintain relevance," he said.
The bomber on Sunday detonated his explosives as he drove his motorcycle into a group of people waiting near a side entrance of the academy, which is in a mainly Shiite area of eastern Baghdad.
Iraqi and U.S. forces sealed off the scene, allowing only ambulances and fire engines to enter. Nervous Iraqi troops fired in the air to prevent onlookers and reporters from getting too close. They accidentally shot at a fire engine but no casualties were reported, according to witnesses.
Extremists have increasingly targeted Iraqi forces as they take over the country's security so the American troops can go home.
Baghdad's main police academy has been hit by several bombings. Another suicide bombing there killed at least 33 people and wounded dozens on Dec. 1.
Haitham Fadhel said he was standing in one of three lines of recruits arriving for their first day of special guard training courses at the academy.
"We were feeling secure as we were waiting in a well-guarded area," he said. "Before the explosion occurred I heard a loud shout saying 'Stop, stop, where are you going?' Seconds later, a huge explosion shook the area."
The 24-year-old recruit from the mainly Shiite neighborhood of New Baghdad was knocked unconscious and was wounded by shrapnel. He said he was lucky because the bomber struck a different line, but two of his friends were killed.
"I am just wondering how a big security breach can occur in such a secured area," Fadhel said. "I came here to get a job after four years of staying at home even though I graduated from Oil Institute ... but it seems that I have no luck."
Iraqi officials provided conflicting casualty tolls, as is common in the chaotic aftermath of bombings.
Two medical officials and one police officer in the area where the bombing occurred said 30 people were killed and some 60 wounded. Another police officer at the Interior Ministry said 28 were killed and 57 wounded.
The officials spoke on condition of anonymity because they weren't authorized to release the information.
Interior Ministry spokesman Maj. Gen. Abdul-Karim Khalaf said 24 people were killed and more than 60 wounded.
Nobody claimed responsibility for Sunday's attack. But suicide attacks and car bombings are usually blamed on al-Qaida in Iraq and other Sunni insurgents seeking to undermine public confidence in security gains that have led to a sharp decline in violence.
Sunday's bombing was the deadliest to strike Baghdad in nearly a month.

Copyright AP - Associated Press