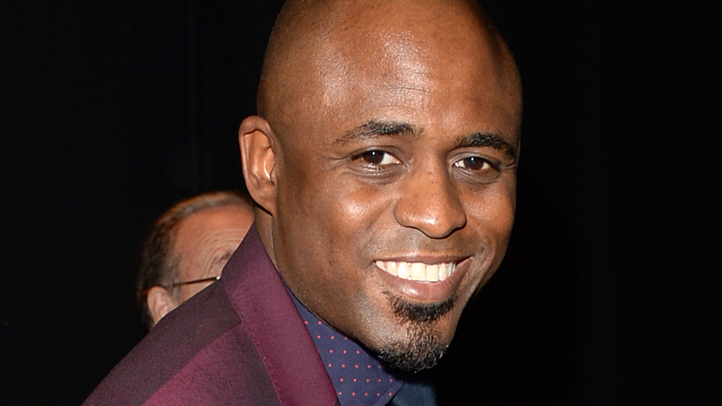 "Family Tree," which recently capped its often-hilarious first season, proved a great showcase for the power of improvisational comedy wielded by expert hands. Like fellow HBO standout "Curb Your Enthusiasm," the Christopher Guest show provided unrehearsed humor within the framework of a narrative.
Storyline doesn't matter much at all on "Whose Line is it Anyway?," which makes a welcome comeback Tuesday after a nearly six-year absence. But on a show without second takes, the stakes are heightened, with laughs expected to fly by the second.
That's part of the challenge ­– and the fun – of improvisational comedy performed in front of a studio audience. At a time when too much unscripted so-called Reality TV clogs the airwaves, the return of "
Whose Line is it Anyway?
" offers made-up-on-the-spot material that's intentionally funny.
The new "Line," picked up by The CW, looks a lot like the old "Line," even if Aisha Tyler is assuming hosting duties from Drew Carey. Ryan Stiles and Colin Mochrie, veterans of both the original British and U.S. versions are back. So is Wayne Brady, the breakout star of the Carey-hosted edition whose eight-season run began on ABC in 1998.
While the performers are bouncing along a comedy high wire, the humor on "Line" tends to be more silly than dangerous. Which is fine – there's room for all kinds of clever, unscripted humor in the entertainment world. "Line," after all, blooms from a dysfunctional family tree of improvisational comedy with branches extending to the troupes that churned out generations of "Saturday Night Live" stars (The Second City, The Groundlings, Upright Citizens Brigade) and Guests' wonderful largely improvised films ("Best in Show," "Waiting for Guffman," "A Mighty Wind").
In the case of "Line," familiarity hopefully breeds humor. Even if the games within the game ("Scenes From a Hat," "Hoedown") and the players are largely the same, the laughs aren't. Check out a preview below:
Hester is founding director of the award-winning, multi-media NYCity News Service at the City University of New York Graduate School of Journalism. He is the former City Editor of the New York Daily News, where he started as a reporter in 1992. Follow him on Twitter.
Copyright FREEL - NBC Local Media