The Clinton campaign's call to unite to defeat Donald Trump ran headlong into angry supporters of Sen. Bernie Sanders as the Democrats opened their convention in Philadelphia on Monday to protests inside and outside the Wells Fargo Center. Even as the camps worked together to bring the convention under control, Sanders' backers remained enraged after leaked emails seemed to show the Democratic National Committee working against Sanders during the primaries.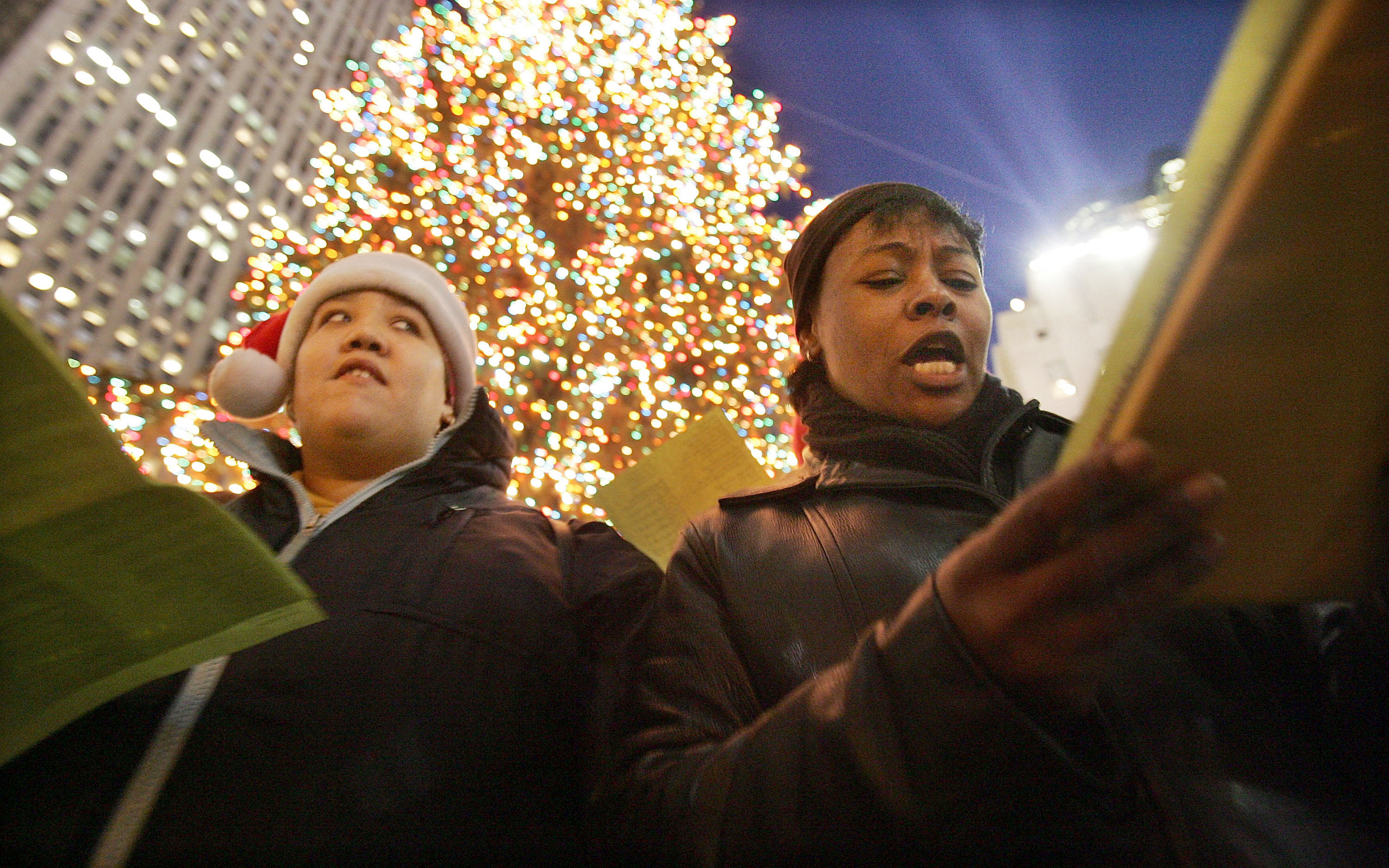 The opening night of the convention featured Sanders, first lady Michelle Obama, Sen. Elizabeth Warren of Massachusetts and New Jersey Sen. Cory Booker.
"An Outstanding President"
Sanders' endorsement was unequivocal: "Based on her ideas and her leadership Hillary Clinton must become the next president of the United States," he told the convention.
The election for president was not about any of the candidates, he said, but about the needs of the American people and the kind of future that is created.
"This election is about which candidate understands the real problems facing this country and has offered real solutions – not just bombast, not just fear-mongering, not just name-calling and divisiveness," he said.
The country needs leadership that will improve the lives of working families, the children, the elderly, the sick and the poor, leadership that brings people together and makes the country stronger, he said.
"If you don't believe that this election is important, if you think you can sit it out, take a moment to think about the Supreme Court justices that Donald Trump would nominate - and what that would mean to civil liberties, equal rights and the future of our country," he told his supporters.
The last speaker of the night, he began only after a long ovation. The election is about the threat of climate change, moving the United States toward universal health care, passing comprehensive immigration reform and repairing a broken criminal justice system, he said.
"Our job now is to see that strong Democratic platform implemented by a Democratic-controlled Senate, by a Democratic House and a Hillary Clinton presidency," he said. "And I am going to do all that I can to make that happen."
"In this Election, I'm With Her"
First lady Michelle Obama told the convention that she trusted Clinton to lead the country because she had seen Clinton's lifelong devotion to the country's children. Clinton, she said, has spent decades trying to make a difference in their lives.
The election is not about Democrats or Republicans, she said. It is about "who will have the power to shape our children for the next four or eight years of their lives."
Eight years ago, when Clinton did not win the nomination, she did not get angry or disillusioned, Obama said. She did not pack up but became the secretary of state.
"She never buckles under pressure," Obama said of Clinton. "She never takes the easy way out and Hillary Clinton has never quit on anything in her life."
Obama said she wanted someone as president who had proved she would preserve, not someone with a thin skin or a tendency to lash out.
It was one of several times she took on Trump without using his name.
She said she wanted in the White House "someone who understands that the issues a president faces are not black and white and cannot be boiled down to 140 characters."
Addressing Trump's past insinuations that her husband wasn't born in the country, Obama said she urged her daughters "to ignore those who question their father's citizenship or faith."
"Our motto is: When they go low, we go high."
Obama also riffed on Trump's slogan "Make America Great Again."
"Don't let anyone ever tell you that this country isn't great, that somehow we need to make it great again," she said. "Because this right now is the greatest country on earth."
"Because of Hillary Clinton, my daughters, and all our sons and daughters, take for granted that a woman can be president of the United States," she said.
Obama told the crowd: "In this election I'm with her."
The Keynote Speaker
Warren, the Democrat from Massachusetts and a darling of the left, has memorably called Trump a "small, insecure money grubber."
Monday's keynote speaker, she went after Trump again with fervor — calling Trump University, the real-estate training program founded by Trump and now the subject of two class-action lawsuits, a "fake." His bankruptcies allowed him to protect his own money while his investors lost theirs, she said.
"What kind of man would do that," she asked.
"I'll tell you what kind of man, a man who must never be a president of the United States," said Warren, who remained neutral during the primaries and who endorsed Clinton in June.
She said that Trump thought that he could win votes by fanning the flames of fear and hatred, by persuading the country that its problem was other Americans who look different or talk or worship differently.
"That's Donald Trump's America," she said. "An America of fear and hate. An America where we all break apart. Whites against Blacks and Latinos. Christians against Muslims and Jews. Straight against gay. Everyone against immigrants. Race, religion, heritage, gender – the more factions the better."
But when white workers in Ohio are pitted against black workers in North Carolina or Latino workers in Florida, who benefits? she asked.
"When we turn on each other, bankers can run our economy for Wall Street, oil companies can fight off clean energy, and giant corporations can ship the last good jobs overseas," she said.
"When we turn on each other, we can't unite to fight back against a rigged system," she said.
"You're Being Ridiculous"
Comedian and actress Sarah Silverman, a well-known supporter of Sanders, offered one of the most memorable lines of the evening.
"To the Bernie or bust people, you're being ridiculous," she said to his die-hard backers.
Sanders showed the country what was possible and what it deserved but Clinton was now the Democratic nominee "and I will proudly vote for her," she said.
Minnesota U.S. Sen. Al Franken, a former writer and performer for "Saturday Night Live," showed his comedy chops Monday night as he attacked Trump's business record, particularly Trump University.
Franken joked that he had gotten a doctorate in megalomania studies from Trump University, paying for it by emptying his 401K and taking out a reverse mortgage on his house.
"Sure he scammed a lot of people," Franken said of Trump. "But did you know that Trump's school of ripping people off is ranked second in the nation right behind Bernie Madoff University. That is no mean feat."
Franken mocked the Trump business school's bankruptcy program, a reference to Trump's bankruptcies, and what he called its most popular course, Bankruptcy 101: How to Leave Your Partners Holding the Bag.
At the end, Silverman and Franken waited awkwardly for Paul Simon to take the stage to sing "Bridge Over Troubled Water."
Turmoil at the Democratic National Committee
Debbie Wasserman Schultz's fall was complete on Monday, first as the Democratic national chairwoman and then as a speaker at the party's convention in Philadelphia.
Wasserman Schultz was booed at the breakfast for Florida delegates, her home state, in the morning, and greeted with signs reading "E-MAILS" and "Thanks for the Help Debbie!:)." By the afternoon she had told the Florida newspaper, the Sun Sentinel, that she would step aside for the convention's opening.
"I have decided that in the interest of making sure that we can start the Democratic convention on a high note that I am not going to gavel in the convention," she said.
Sanders' supporters are furious about leaked Democratic emails that appear to show that the party had tried to undermine him — a charge the Sanders camp made throughout the primary season. In one email, Wasserman Schultz said of Sanders' statement that he would oust her: "He isn't going to be president."
Wasserman Schultz agreed on Sunday to step down as chairwoman at the end of the convention. On Monday, the Democratic National Committee apologized to Sanders and his supporters for what it called "inexcusable remarks made over email."
The emails went counter to the committee's "steadfast commitment to neutrality during the nominating process," it said.
During the day on Monday, Sanders told his supporters: "Her resignation opens up the possibility of new leadership at the top of a Democratic Party that will stand with working people."