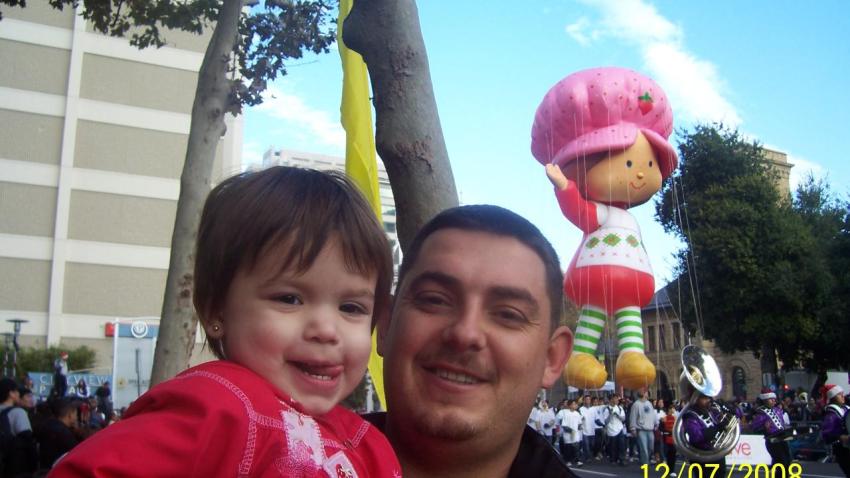 Melissa McCarthy memorably crashed "Weekend Update" during the February "Saturday Night Live" 40th anniversary special, all but stealing the show.
Her high-energy performance, though, was less about her than the character she channeled: Matt Foley, the ants-in-his-oversized-pants motivational speaker, prone to throwing himself through windows and onto tables after lamenting he lives "in a van, down by the river!"
The surprise segment marked a hilarious and poignant tribute to Chris Farley, a fallen "SNL" star better remembered than the Matt Foleys of the world, though rarely mentioned among the program's most vaunted players. Nearly six months after McCarthy's homage pratfall, Farley gets a shot at rising to his rightful spot in "SNL" history with "I Am Chris Farley," a documentary that goes into limited theatrical release Friday before hitting Spike and VOD in August.
The movie arrives nearly 18 years after Farley succumbed to drugs. His death at age 33 was eerily similar to the 1982 demise of John Belushi, another outsized presence and talent first exposed to major TV audience on "SNL."
Comparisons are understandable, but unfair to both. Belushi proved, at times, a deceptively subtle actor, driven by a smoldering, edgy vigor. During Farley's short career he emitted an endearing sensitive and vulnerable streak, elevating him beyond acrobatic fat-guy shtick.
Farley's greatest skit – his Chippendales dance-off against a buff Patrick Swayze – resonates not just because of his belly-bouncing audition, but because of his very real look of hurt and stunned disbelief when he loses. Farley infused a similar sense of emotional exposure into his collection of overly enthusiastic losers, from Foley to the air-quote-using blowhard commentator Bennett Brauer ("I guess I don't 'fit the mold'").
Farley could have been speaking about himself. We saw him at his most awkward, sweetest and perhaps most genuine in occasional "The Chris Farley Show" skits, in which he'd nervously ask luminaries like Paul McCartney inane questions ("Remember when you were with the Beatles? That was awesome!") – and then beat himself up, verbally and physically, over the tongue-tied queries.
He trotted his overgrown puppy, approval-seeking persona into the movies, most notably with "Tommy Boy" and "Black Sheep" – both silly, but surprisingly durable physically-driven underdog comedies about a clumsy, more-gullible-than-dopey, oaf who somehow manages to eventually save the day (with a little help from fellow "SNL" veteran David Spade).
Spade appears in the documentary, along with Adam Sandler, Dan Aykroyd and Lorne Michaels, among others. The challenge of the movie rests in unraveling the demons that drove and ultimately destroyed Farley. But the film also offers a welcome opportunity to celebrate a funnyman who gave his all on screens large and small – none of which were big enough to contain his talent.
Jere Hester is Director of News Products and Projects at the City University of New York Graduate School of Journalism. He is also the author of "Raising a Beatle Baby: How John, Paul, George and Ringo Helped us Come Together as a Family." Follow him on Twitter.
Copyright FREEL - NBC Local Media