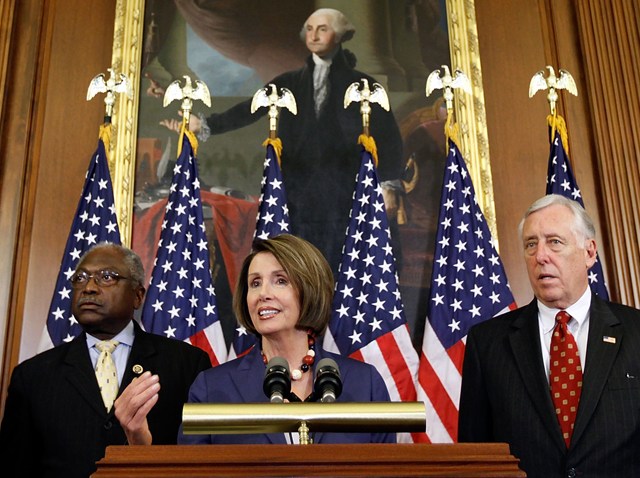 Legislation overhauling the nation's financial rules is expected to hit the House floor in November, House Majority Leader Steny Hoyer said Tuesday.

"We expect to bring that bill to the floor next month," he said during his weekly press briefing.

House Financial Services Chairman Barney Frank is in the midst of hearings on four major bills that make up his version of financial regulatory reform. He has said for some time that he expected to have all the bills ready for the floor by early November, but said last week that leadership was still deciding the floor schedule. Hoyer said Tuesday that if Frank finishes his bills earlier, the House could bring the legislation to the floor this month.

The House has already passed one element of Frank's reform package, legislation to curb executive pay.

On the Senate side, Senate Banking Chairman Chris Dodd (D-Conn.) has said he wants to bring his bill – which has yet to be unveiled – up for committee vote in early November, but has been uncertain on how quickly he thinks it could make it to the floor, citing the health reform bill.

Jonathan Allen contributed to this story.
Copyright POLIT - Politico