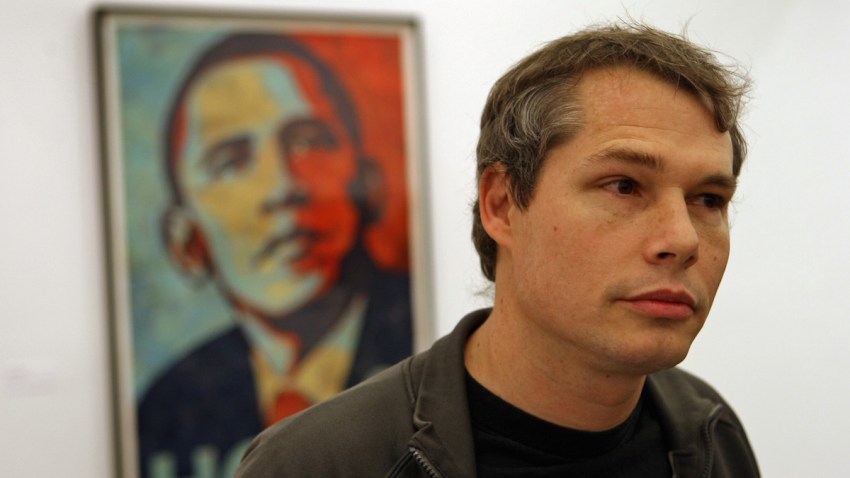 Shepard Fairey, the artist and activist who gained popularity in 2008 for his design of President Barack Obama's "Hope" campaign poster, is "feeling the Bern."
Fairey released T-shirt designs Wednesday in support of Vermont senator and Democratic presidential candidate Bernie Sanders. The shirts, which come in black and white, feature Sanders' name and several campaign slogans, including "Feel the Bern," "A Political Revolution" and "A Future to Believe In."
"I'm supporting Bernie Sanders because I want to push principles not personalities. I'm tired of portraits. I want to make images about people of substance, about the issues they care about," Fairey said in a video, paid for by the Sanders campaign, that was posted on Twitter.
The shirt became available for purchase Wednesday on Sanders' website. Both Fairey and Sanders took to Twitter to showcase the endorsement.
"Bernie Sanders is the real deal and I feel it's important for me to voice my support for his bid for President," Fairey posted on his website obeygiant.com. "I think he's the candidate who will look out for the interest of average Americans and the candidate who to me embodies the principles of justice, equality, liberty, and access to the American Dream."
Fairey, a Los Angeles-based street artist, designed Obama's iconic "Hope" poster based on an Associated Press photograph taken at the National Press Club in Washington. The image led to sales of hundreds of thousands of posters and stickers and became a symbol of Obama's 2008 campaign.
The Associated Press contributed to this report.