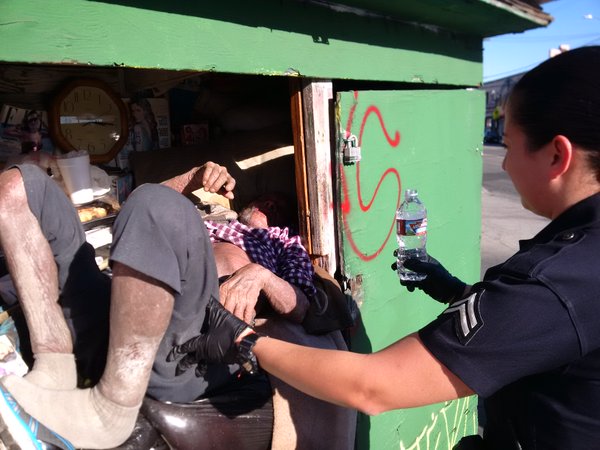 A homeless man in his mid-70s was found "disoriented and lethargic" trapped inside a Los Angeles newspaper stand Monday afternoon after apparently trying to use the box as shelter more than a day ago.
A round 3 p.m., a woman approached police officers in Harvard Heights near the corner of Pico Boulevard and Western Avenue and expressed concern about a man who hadn't been seen for a few days.
She led them to the green wooden stand, where Officer Lucy Bermudez found him stuck, unable to get out. It was about 90 degrees outside and around 100 degrees inside the box when he was found, according to the Los Angeles Police Department.
He was given water by the officers and removed from the box by firefighters. The man, who was not identified by name, had been inside the box for at least a day or two, LAPD Officer Dikran Melkonian said.
It's not exactly clear how the man became stuck inside the newspaper stand.