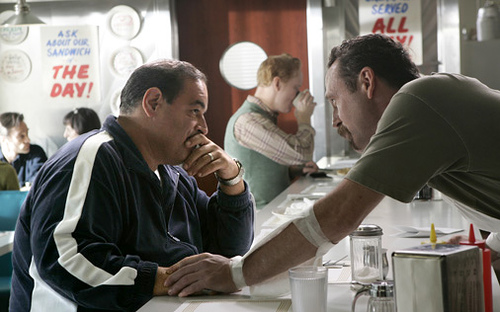 A Brooklyn actor who played the gay-fireman lover of a mob capo on "The Sopranos" - killed himself in a holiday tragedy that has stunned family and friends, a report said.
John Costelloe, a former FDNY firefighter, shot himself in the head in his basement bedroom on Dec. 16, cops and friends told the New York Post.
The front door to Costelloe's Sunset Park home was still sealed with police stickers Wednesday, more than a week after the rugged 47-year-old actor committed suicide, the Post reported.
"It's beyond me. This is too much for me to handle right now," the actor's dad, Michael Costelloe, 77, told the Post.
Costelloe played in four-episodes of "The Sopranos" in 2006, playing short-order cook Jim "Johnny Cakes" Witowski.
In the hit HBO series, actor Joseph Gannascoli - a longtime friend of Costelloe's - played mobster and closeted homosexual Vito Spatafore, who fled New Jersey after he was outed.