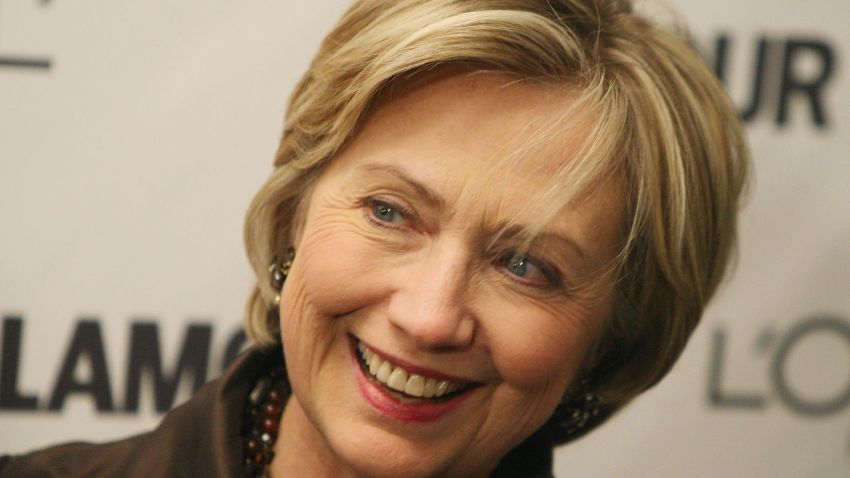 Secretary of State Hillary Clinton dished on her personal struggles, when she last fell in love and even admitted to having bad taste in fashion on Turkish TV this weekend.
Clinton fielded a handful of diplomatic questions on the talk show Hadi Gel Bizimle (Come and Join Us) but then shared information on her personal life with viewers -- including when she "last" fell in love, Reuters reported.
"It was so long ago, with my husband," she said, noting that the pair met when they were both in law school during spring 1971. "We have been talking to each other and enjoying our life together ever since."
Clinton's appearance on the show is in part an effort to connect with ordinary citizens through public forums, the news service reported. Clinton also appeared on a popular television show in Indonesia last month, sat down with students on Israeli-occupied West Bank and in Brussels held a town hall meeting.
The former first lady said what she missed most about private life was "people-watching" while sitting at an outdoor cafe and shopping for herself.
"I sacrificed a lot of my privacy, which I regret," she said. "You can't have everything, you have to make some choices and I am very excited that I get a chance to serve my country in working with President Obama."

Clinton said she may like shopping but she felt the "fashion gene" skipped her generation.
"I was a first lady and I know how important that role is," she said. "I think Michelle Obama is doing a wonderful job and she is also balancing her responsibilities very well."

Interviewers, who were careful not to mention the sex scandal involving Bill Clinton and a White House intern, managed to ask Clinton about how she dealt with painful personal experiences in the public eye.

"Oh, love! And forgiveness, and friendship, and family," Clinton said. "You know, family, faith, friends are the core of my life and I don't know anybody whose life is smooth sailing. If you meet such a person, I want to know them. Because I've lived a long time and I have yet to meet that person."