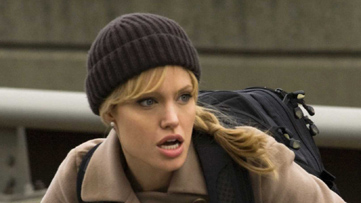 If you saw Angelina Jolie's CIA thriller from last summer, "Salt," you know this was all but certain to happen. And when the film made nearly $300 million globally, well...
Sony has hired Kurt Wimmer, who penned the first installment, to write a sequel to "Salt," reported Deadline. As for director Phillip Noyce, it would appear he has recused himself from consideration.
"If there ever is a sequel, better its directed by someone with a completely fresh take on what I believe could be a totally entertaining and complex series of stories," Noyce told Moviehole in December.
(And who can blame as he has far bigger, fresher fish to fry--the man is remaking the greatest kickboxing film of all-time, "Bloodsport." More than 20 years later, we still have a hard time believing Forrest Whittaker was in that film.)
Jolie has expressed in interest in doing a sequel if the project is right--here's guessing Sony can think of $20 to $25 millions for her to do it.
As you may recall, "Salt" tore a page out of the Bourne playbook, ending the film with our hero plunging from a perilous height into icy cold waters to face an uncertain fate that was sure to be better than being arrested/interrogated/tortured/killed by the CIA. If Wimmer's smart, he'll tear a page out of the "Lord of the Rings" playbook and open the second film with Jolie in free-fall, ala Ian McKellan at the beginning of "Return of the King."