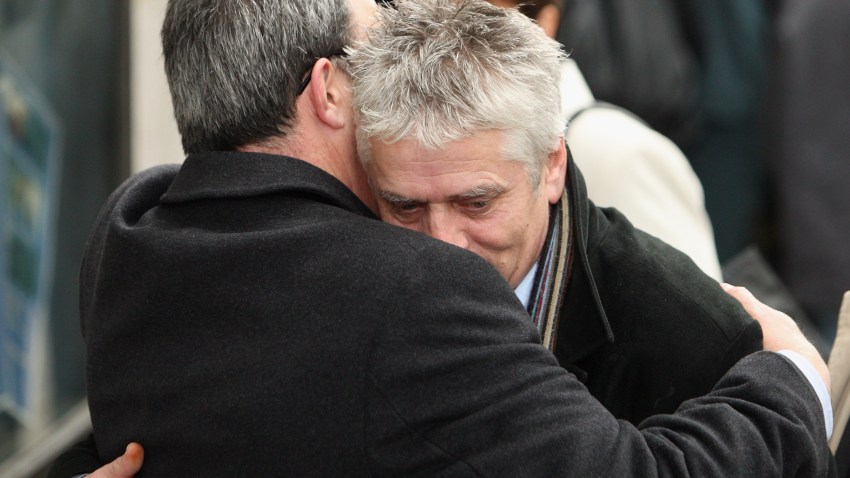 A 22-year-old man charged in the stabbing death of the actor who played Ravenclaw student Marcus Belby in the upcoming "Harry Potter" film was convicted in the teen's death and could face life behind bars, the London Times reported.
Karl Bishop allegedly showed no remorse on the night he stabbed actor Robert Knox to death outside a South East London bar last May but the parents of the young actor broke down in tears today when the 22-year-old unemployed window washer who allegedly stabbed their 18-year-old son five times was convicted of murder.
"As a mother and parent I can never forgive the person responsible for taking my son Robert's life, or the devastation that has been caused by these actions," the actor's mother, Sally Knox, told the court in a statement.
Bishop, who had a past criminal record, became enraged at the young actor a week before the violent incident last May when the two got into a verbal scuffle over a missing cell phone, the London Times reported.
Bishop returned to the bar a week later brandishing two kitchen knives -- 12- and 11-inches, respectively -- and attacked Knox and a group of his friends.
A cop said Bishop showed no remorse when he heard that Knox had died.
"Yeah, sweet," he allegedly said.
Knox had wrapped filming of "Harry Potter and the Half-Blood Prince" just before the violent incident and had planned to appear in the seventh installment of the franchise.
"Living my life without my son in it is like having a daily nightmare," Knox's father said to the court in a statement. "Those people that have nightmares will wake up in the morning and say, 'Thank God it was only a nightmare,' and their life returns to normal. The opposite is my new way of life."