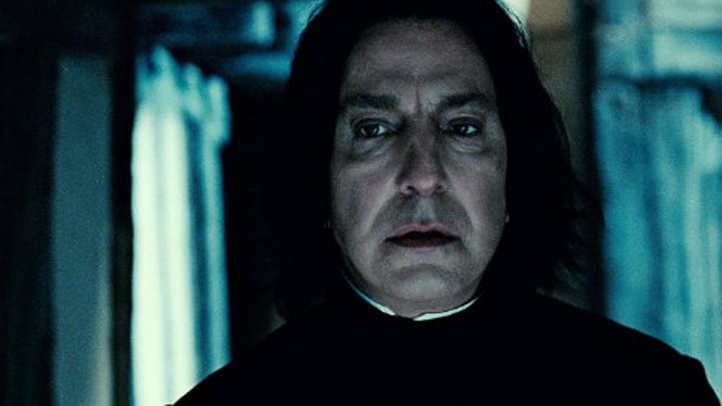 At the big "Harry Potter" event at Universal Studios Orlando this past weekend, fans from all over the world gathered to celebrate the series that brought muggles from all walks of life into one wizarding world. Of course, this celebration had a somber note due to the recent passing of Alan Rickman, who played the beloved character Severus Snape in the Harry Potter films.
Since this was the first big Potter event since the death of Rickman, fans made sure they took time to honor the late actor, and the video of the touching tribute (above) will probably make you tear up all over again.
Many people were dressed up as Snape during the expo, while some carried around little signs that said "Always." But it was the raising of the wands outside of the London area of the park that may give you all the goosebumps.
Watch a massive group of Harry Potter fans say goodbye to the iconic character and the man who brought him from page to screen so magically.
(NBC, E! News and Universal Studios are part of the NBCUniversal family.)
PHOTOS: The Best Harry Potter Movie Moments Ever
READ: Alan Rickman's goodbye letter to Harry Potter is just perfect
Copyright E! Online