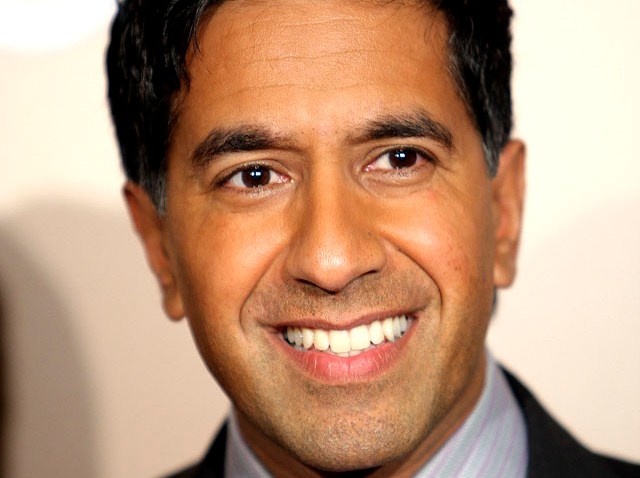 Dr. Sanjay Gupta, CNN's chief medical correspondent, has dropped out of Surgeon General consideration reportedly to devote more time to his medical career.
Gupta, a former White House fellow and special advisor to Hillary Clinton, was reportedly approached by Obama staffers in November to discuss the Surgeon General position.
He removed himself from consideration "in order to continue devoting time to his medical career and of course his work at CNN," CNN U.S. President John Klein said Thursday.
An administration said that Gupta, a Novi, Mich. native, had been under "serious consideration" but took himself out of the running because he wants to focus on his medical career and spend more time with his family.

"We know he will continue to serve and educate the public through his work with media and in the medical arena," said the official, speaking on condition of anonymity because of the sensitivity of nominations.

The official said there were no problems that would have disqualified Gupta, and it was his decision to withdraw.

The surgeon general is the nation's doctor, and while the job doesn't involve much policymaking responsibility, it's a bully pulpit for promoting public health. Gupta could have helped Obama pitch his health care reform plan.
Health reform leadership in the White House has been plagued with recent scandal as U.S. Rep Tom Daschle yanked himself as head of the department because of tax problems. Obama split Daschle's position into two - health secretary and health reform office director - which meant Gupta would have dealt with two different bosses, potentially affecting the doctor's decision to drop out.
This week, Obama named Kansas Gov. Kathleen Sebelius as his choice to lead the Health and Human Services Department.
Gupta would also have faced a drastic pay cut as Surgeon General, Fox News reported. The position yields a $153,000 salary, likely a huge drop from what Gupta makes from CNN and his medical practice.
The Atlanta-based doctor is the host of CNN shows "Vital Signs," "Paging Dr. Gupta" and "Accent Health." He reported internationally for the network from Iraq and Kuwait in 2003 and helped cover the aftermath of Hurricane Katrina.
Gupta still performs surgeries at Emory University in Atlanta.