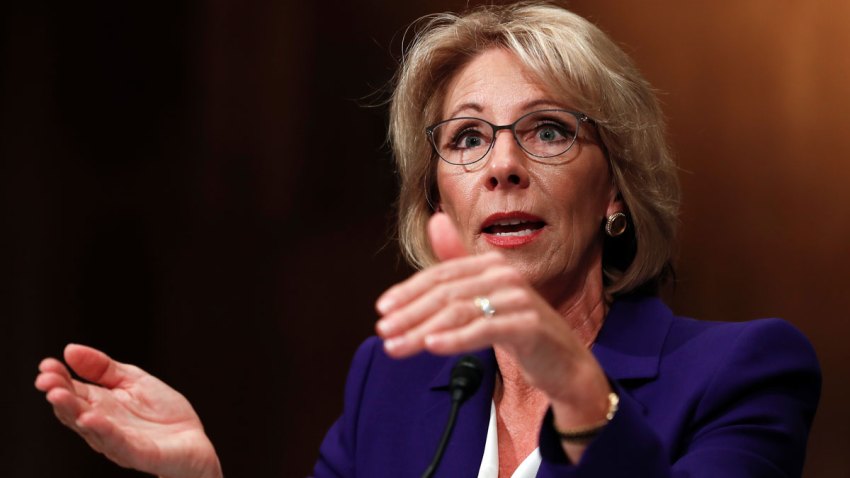 President-elect Donald Trump's nominee for education secretary told lawmakers at her confirmation hearing that guns might have a place in schools due to the threat from grizzly bears, NBC News reported.
Democrat Sen. Chris Murphy of Connecticut asked DeVos if she thought firearms had any place in or around schools.
"I think that's best left to locales and states to decide," Betsy DeVos replied.
Pressed on whether she could say "definitively" if guns shouldn't be in schools, she referred to an earlier remark by Sen. Mike Enzi (R-Wyo.) who mentioned an elementary school in Wyoming that had erected a fence to protect children from wildlife.
"I think probably there, I would imagine that there's probably a gun in the school to protect from potential grizzlies," DeVos said.