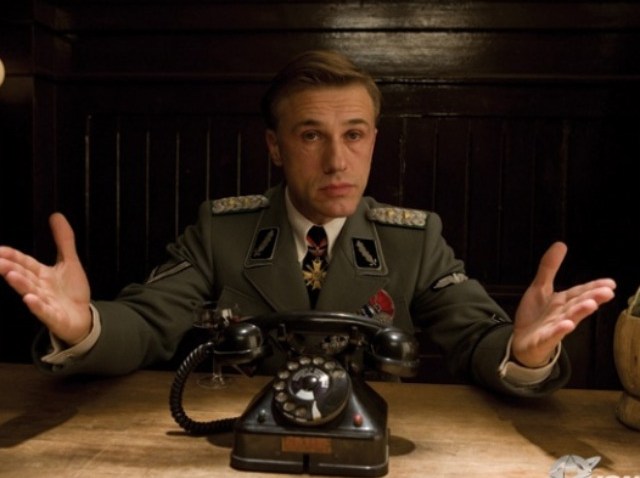 With every award show a reminder of the fantastic discovery of Christoph Waltz, it's only natural to look forward to his next baddie part after "Inglourious Basterds."
We'll have to wait until Christmas for "The Green Hornet," but director Michel Gondry tells EW.com that his "main villain" Waltz "did an amazing performance."
"I think it took a very special direction," said Gondry of Waltz's performance. We've seen what this special direction can lead to in his amazing "Basterds" performance as a ruthless Nazi looking to save his own butt.
Yet another reason to see the "Hornet" flick due out in theaters this December. There are many others. We're looking forward to supreme off-beat superhero-ness from Seth Rogen. Not the usual guy you think of stepping into the superhero tights.
Gondry too is going to be something to watch. The auteur behind movies such as "Eternal Sunshine of the Spotless Mind" is working on this traditionally mainstream vehicle. He insists there was no studio tension or interference from Sony on this important project. "They encouraged me to be myself, and encouraged Seth to be himself," he said. "I think we made a good team."
"I know the pressure on me to deliver. But on the other hand, it seems that they let me do a lot of crazy things."
There will be some traditional superhero action moments as well. "There are a lot of explosions and stuff," said Gondry, "which was not my specialty. On the other hand, the way the action unfolds is sort of geometrical."