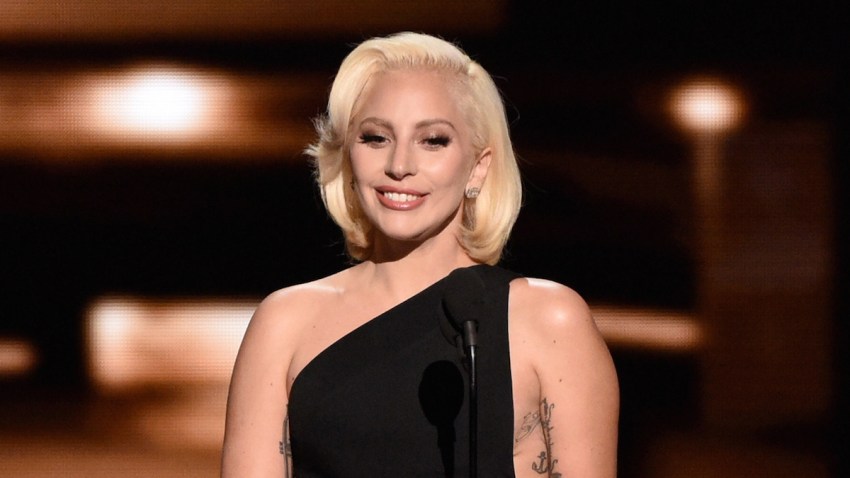 Lady Gaga displayed Julie Andrews-like vocal range honoring "The Sound of Music" star at last year's Oscars. Intentionally or otherwise, Gaga channeled Freddie Mercury for her rousing rendition of the National Anthem at Super Bowl 50. Just over a week later, she flashed some of the many faces of David Bowie during her Grammys tribute to the fallen musician.
Now Gaga is set to return to the Academy Awards, bringing her run as a major-event performer full circle and making her the only singer to play the three marquee winter shows in the same year.
This time, she'll be on stage, clearly as herself, singing perhaps her most powerful song yet.
On Sunday, Gaga is slated to perform just one number, "Til it Happens to You," the searing, Oscar-nominated ballad she wrote with Diane Warren for the documentary, "The Hunting Ground," which examines the scourge of campus rape. Introducing her will be Vice President Joe Biden.
The "Poker Face" star is waging big bets by taking on big gigs: The opportunities carry risks as she balances efforts to expand her popularity beyond her loyal Little Monsters against the unforgiving ogre of overexposure.
Credit Gaga with showing little fear in tackling high-stakes appearances, which come with the pressure to keep topping herself, even when honoring greats from eras past. She also faces the pressure of staying in the eye of a musical storm dominated by forces of nature like Beyoncé, Taylor Swift and Adele.
Like her hero Bowie, Gaga is propelled by a spirit of constant, chameleonic reinvention as she charts a charmingly eclectic career path, with collaborators ranging from Tony Bennett to the Muppets.
And like Bowie, she's unafraid to occasionally stumble amid character and costume changes. While her breathless Bowie tribute soared at times, perhaps one song would have served better than a medley that attempted to jam five decades of sound and vision into six-plus minutes
Whether or not Lady Gaga takes home an Oscar likely isn't as important to her as proving yet again that she was born to play for millions, no matter what persona she chooses to put on stage.
Jere Hester is Director of News Products and Projects at the City University of New York Graduate School of Journalism. He is also the author of "Raising a Beatle Baby: How John, Paul, George and Ringo Helped us Come Together as a Family." Follow him on Twitter.
Copyright FREEL - NBC Local Media