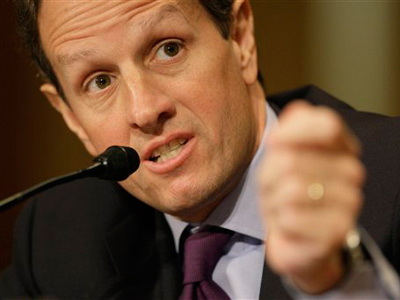 Treasury Secretary Timothy Geithner said banks need to take more risks in order for the U.S. economy to recover from the recession.
"To get out of this we need banks to take a chance on businesses, to take risks again," Geithner said Sunday on ABC's "This Week."
Geithner, who outlined a plan to remove toxic assets from banks earlier this month, said banks would emerge "stronger" from this crisis.
"We need to end this pattern of having booms and busts at the kind of frequency we've seen -- that has to change," he said. "That will make this a better place to live and a more productive economy moving forward."
The Treasury secretary also said the department has $135 billion in bail out money left that has not been set aside for specific banks.