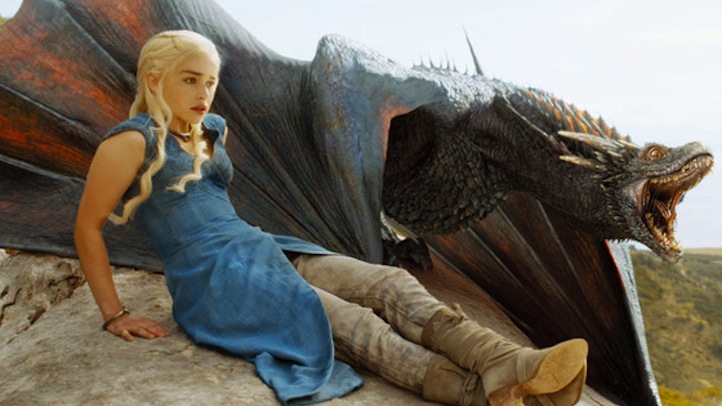 Out with the mobsters, and in with the dragons.
For years, the Emmy award-winning drama "The Sopranos" reigned supreme as the most-watched king of HBO's series, however now it's time for a new drama to claim the throne. [Yeah, we went there.]
The premium cable network announced Thursday that "Game of Thrones" has officially surpassed "The Sopranos" as the most popular series in HBO's history. It seems that people just can't get enough of all the mind-blowing, heart-wrenching, and WTF moments in Westeros.
On average, George R.R. Martin's television adaptation snags and average of 18.4 million viewers a week--officially exceeding the previous record set by the 2002 season of "The Sopranos," which had an average gross audience of 18.2 million viewers per episode.
Win a Meet and Greet With "Game of Thrones" Author George R.R. Martin
"Game of Thrones" has already seen a significant increase in viewers in the past year alone. Season three of the critically-acclaimed drama earned an average audience of 14.4 million viewers each week.
With only two new episodes left in season four, fans are waiting with bated breath to discover what's next for their favorite characters--particularly Tyrion, who's fate changed dramatically at the end of last Sunday's jaw-dropping hour.
"Game of Thrones" airs Sundays at 9 p.m. on HBO.
SCOOP: More "Game of Thrones" on the Way? George R.R. Martin's Editor Hints at Another Book
Copyright E! Online