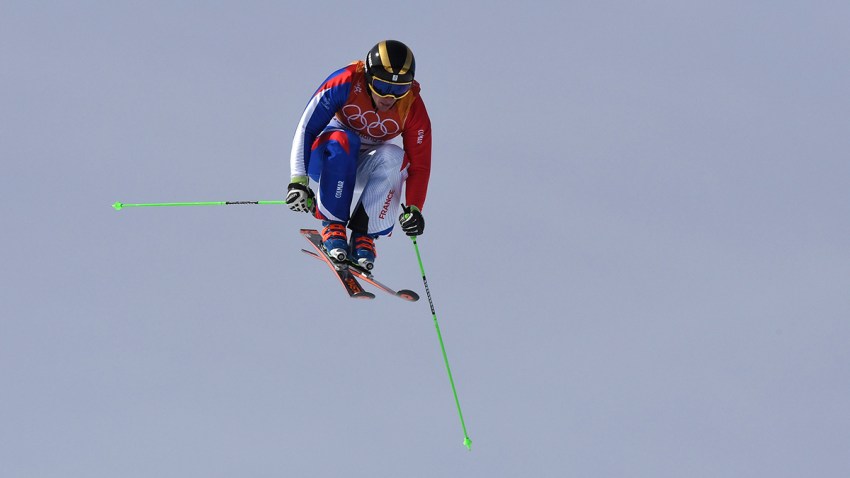 Brady Leman has earned gold for Canada in men's skicross, beating Switzerland's Marc Bischofberger in a wild final at the Pyeongchang Olympics.
Leman took the lead early during Wednesday's last round and then held off Bischofberger in a two-man duel after Canada's Kevin Drury and Russian athlete Sergey Ridzik collided early on.
Ridzik picked himself up and raced down for bronze.
The elimination rounds included a handful of frightening crashes that forced several men to leave the course wrapped up in a medical sled.
The worst came when 2011 world champion Chris Del Bosco lost control in mid-air late in the run. The right side of the Canadian's body slammed hard into the snow and he lay motionless for several minutes before emergency personnel carefully placed him on the sled.