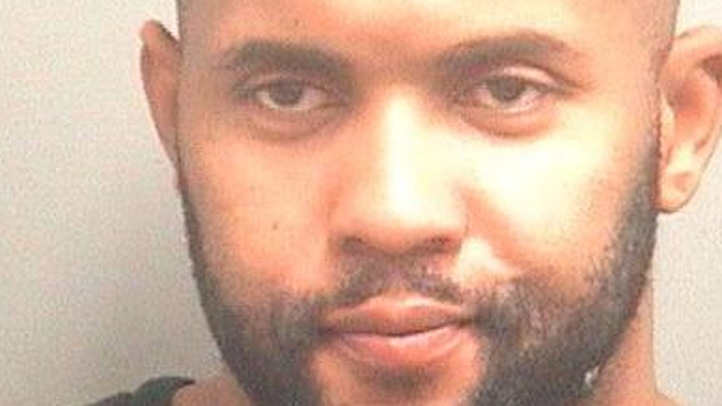 Former Miami Dolphins wide receiver David Boston has been arrested and charged for allegedly shoving and punching a female friend.

Boston, 33, faces a charge of aggravated battery after his Wednesday night arrest in Boca Raton, Fla., according to the police's probable cause affidavit.

Boston was drinking and eating pizza with two female friends when he asked one of them to drive him to a hotel where had planned to stay, the affidavit said.

The woman refused to drive him because she had been drinking, the report said. He grabbed her T-shirt in an attempt to force her outside. He shoved the other woman to the floor when she tried to intervene, the affidavit said.

Boston also punched the first woman in the head twice with an open fist and fled on foot when the other woman threatened to call the police, affidavit said.
The alleged victim was transported to Boca Raton Hospital. She received ten stitches over her left eyebrow, according to police, and also had swelling and bruising to her forehead and face and cuts on her hand.
Boston was also taken to the hospital because he was highly intoxicated and then to jail, where he remained Thursday night on $3,000 bond. It wasn't immediately known if he had an attorney.
The victim told authorities Boston had been living with her for six weeks, strictly as friends, in the home where the alleged assault occurred, but she said he was in the process of moving out after she had asked him to leave.
The alleged victim said that on the night of her alleged attack, she had called her friend and asked her to come over because she was uncomfortable with Boston being in her home with her at the time. The friend came over and, she told police, at first found the situation alright but became nervous after she saw Boston drink a bottle of vodka and wine and ingest unknown pills.
It was thereafter that Boston asked the victim to drive him to his hotel and allegedly attacked her.

Boston played eight seasons in the NFL, including 2004 and 2005 with the Miami Dolphins. Two separate knee injuries limited him to five games during his two seasons with the Dolphins. He went to the Pro Bowl as a member of the San Diego Chargers in 2001.