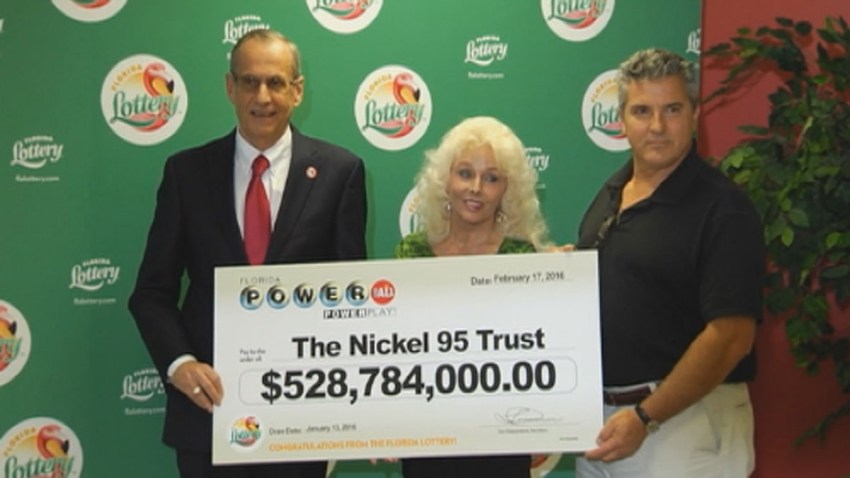 The holders of one of the three winning tickets from last month's $1.6 billion Powerball jackpot came forward to collect their money in Florida.
David Kaltschmidt, 55, and Maureen Smith, 70, were revealed as the Florida winners of the Jan. 13 drawing at a press conference at the state lottery headquarters in Tallahassee.
The couple is originally from New York.
U.S. & World
Smith said she had bought the ticket at a Melbourne Beach grocery store.
"When he brought the ticket to me, I knew they were my numbers," she said. "I looked online to make sure they were correct. We couldn't believe it."
The couple is taking a $327,835,077 lump sum before taxes in the name of the Nickel 95 Trust, lottery officials said, rather than $528.7 million spread out over several decades.
Kaltschmidt said that they did not inform family members until last week that they had won.
The other two winning tickets for the Jan. 13 drawing were bought in Mumford, Tennessee, and Chino Hills, California.
Authorities haven't named the California winner or winners, but last month, John and Lisa Robertson of Munford, Tennessee, cashed in their ticket, taking a lump sum total of about $327 million. Munford is about 25 miles north of Memphis.
Copyright AP - Associated Press