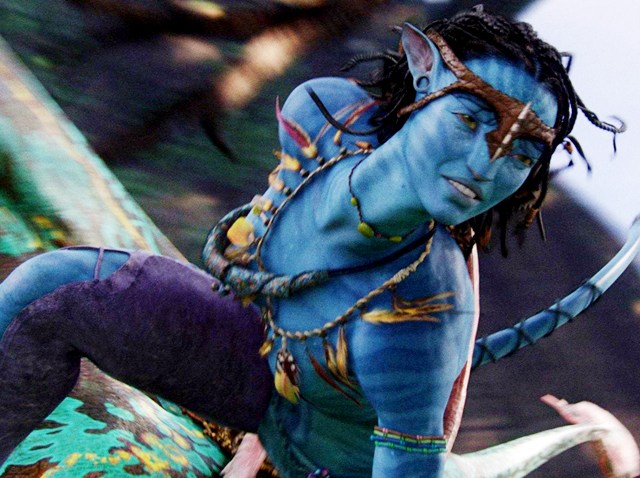 Maybe the Academy Awards should start a new category: Best Avatar.

While "Avatar" notched nine Oscar nominations, not one of the film's actors – whether playing a human, a Na'vi or both – earned a nod.

The snub of the actors who starred in what's already the all-time box office champ begs the questions of whether motion capture is a form of animation or acting – and how should performances be judged.

The Academy has been somewhat inconsistent as it grapples with changing storytelling technology. Brad Pitt, whose fine work in "The Curious Case of Benjamin Button" was aided by digital wizardry and the legs of three other actors, received a Best Actor nomination last year.

Andy Serkis, who gave precious life to the reviled Golem in "The Lord of the Rings" trilogy, got rave reviews – but no love from the Academy.

Golem was a digital creation, using the rubber-face-and-bodied Serkis' voice, expressions and movements, while Pitt was seen throughout, even if his face at various ages was at times superimposed onto other bodies. But both men did a strong acting job, creating believable characters in fantastical stories.

The case of "Avatar" is, in some respects, even less clear cut. Sam Worthington and Sigourney Weaver go back-and-forth from human to avatar form throughout the film. But it's Zoe Saldana's avatar-only performance as Neytiri that takes the movie from popcorn spectacle to emotionally involving epic.

The actors performed with cameras strapped to their heads and pointing at their faces, picking up expressional nuance that's often eluded some past motion-capture efforts.

As "Avatar" director James Cameron put it to The Hollywood Reporter last week: "People confuse what we have done with animation. It's nothing like animation. The creator here is the actor, not the unseen hand of an animator."

"Avatar," with its stunning special effects and audience-enveloping 3-D, is a movie game changer. But the Academy hasn't caught up to honoring actors who lend their considerable skills to this new breed of film.

Academy bosses might want to move fast. The success of "Avatar" already is influencing the industry: the first installment of Peter Jackson and Steven Spielberg's motion-capture version of "Tintin" is due out next year. The film is set to co-star Serkis, who has some strong opinions on what defines a performance, having played Golem and King Kong for Jackson.

"Actors' performances in films are enhanced in a million different ways," Serkis told NPR last year, "down to the choice of camera shot by the director – whether it's in slow motion or whether it's quick cut – or … the choice of music behind the close-up or the costume that you're wearing or the makeup. … You know, actors' performances do not stand alone in any film, live action or whatever."

Whether the Academy finds "Tintin" or other future motion-capture efforts prove Oscar-worthy on any level remains to be seen. But it's clear that when it comes to the argument surrounding what constitutes acting – and how to reward strong motion-capture performances – "Avatar" has opened a Pandora's box.
Hester is founding director of the award-winning, multi-media NYCity News Service at the City University of New York Graduate School of Journalism. He is the former City Editor of the New York Daily News, where he started as a reporter in 1992. Follow him on Twitter.
Copyright FREEL - NBC Local Media