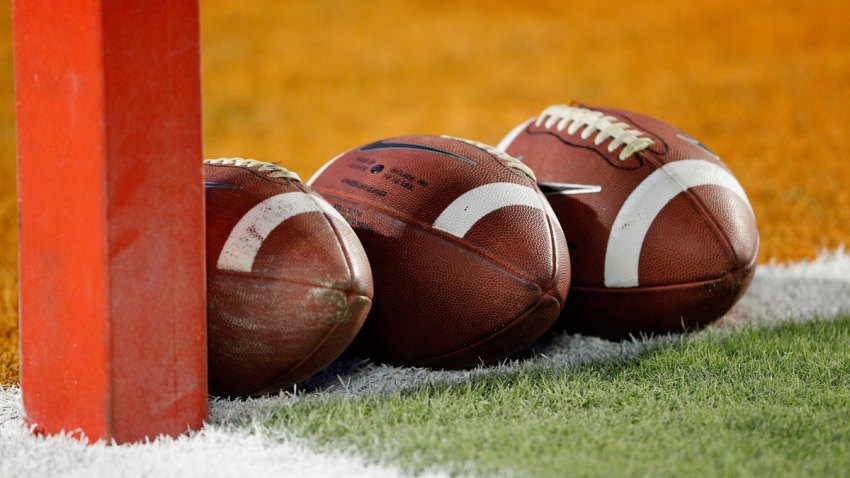 The family of a freshman football player at Morgan State University who died of heatstroke after a practice in 2014 has filed a lawsuit, saying his death could have been prevented if proper training and procedures had been in place.
Marquese D. Meadow, 18, who had played high school football in D.C., was recruited to Morgan State in Baltimore as a defensive lineman. He died Aug. 24, 2014, two weeks after he was hospitalized after becoming disoriented while working out with the university team on an 86-degree day.
His family filed a lawsuit Tuesday in Baltimore City Circuit Court, The Daily Record of Baltimore reported.
The lawsuit alleges that Morgan State didn't have an adequate policy in place for treating heatstroke, and that the coaches and staff were not properly trained in how to respond.
Laurence A. Marder, the attorney representing Meadow's mother, says the university's athletic staff failed to recognize and properly treat Meadow's symptoms, which required immediate action.
Meadow was taken to the hospital with a body temperature of 106.6 degrees, the suit claims.
His mother, Benita Meadow, said her son was healthy.
William McCaskill, an attorney for the family, said in the wake of Meadow's death that Meadow had recently had a physical exam that showed no reason for him to have had any medical problems on the field.
Morgan State spokesman Clint Coleman characterized the team's activity on Aug. 10, 2014 as more of a "workout" than a practice.
University spokesman Larry Jones declined to comment on the lawsuit this week.
As a high school student, Meadow played defensive tackle at Friendship Collegiate Academy in Northeast D.C.
Copyright AP - Associated Press