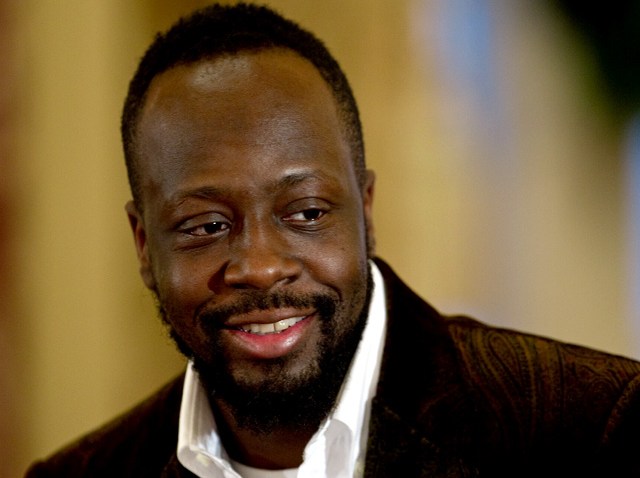 There's no doubting Wyclef Jean's sincerity in his efforts to help Haiti amid the devastating earthquake that wrought destruction in his native country. He's seen the horror from the ground level, personally aided in relief efforts and his Yele Haiti Foundation has raised more than $2 million through a clever text-messaging system that allows people to instantly donate $5.

But all that doesn't – and shouldn't – exempt Jean's group from scrutiny. Reports by The Smoking Gun and The Washington Post cast doubt on the Yele Haiti Foundation's past handling of finances and its effectiveness as an non-governmental organization.

A clearly exhausted Jean defended his NGO in a YouTube video posted Saturday: "I've always been committed to the people of Haiti," he said.

His video came as news of generous six-and-seven-figure earthquake-relief donations from celebrities like Sandra Bullock, Madonna, Brad Pit and Angelina Jolie threatened to overshadow the formation of the Clinton Bush Haiti Fund, pairing former Presidents Bill Clinton and George W. Bush.

That isn't necessarily a bad thing. If word that Bullock gave $1 million to Doctors Without Borders spurs thousands of regular folks to give a few spare dollars, Haiti will benefit. George Clooney, in a replay of his response after the tsunami disaster, is among those organizing a telethon for Jan. 22. Jean will be Clooney's co-host.

It's heartening to see celebrity being used for good, with stars coming together to make an impact on a large financial scale while employing their fame to help keep what's really important in the public eye.

The efforts stand in contrast to Rush Limbaugh, who used his radio bullypulpit last week to declare that giving to a White House fund would be folly. The White House called Limbaugh's comments "really stupid," while his fellow conservative George W. Bush responded by co-chairing the White House's bi-partisan effort.

Still, there's a danger that comments like Limbaugh's may give some false cause to avoid giving when Haiti most needs help.

Which brings us back to Jean. In his YouTube video, the Fugees star insisted his charity is on the up and up, and promised to post more videos showing donations at work. "The proof, as we say in America, is in the pudding," he said.

So find inspiration to donate, whether it's in the heartbreaking images from Haiti, the words of three presidents or in the pleas of entertainers. How to help, no matter how modestly, is a personal decision.

Check out Jean's video below, read the articles, check out the Clinton-Bush site, watch the telethon, search you soul and make your own informed choice. There are a lot of options out there – standing by and doing nothing is not one of them.
Hester is founding director of the award-winning, multi-media NYCity News Service at the City University of New York Graduate School of Journalism. He is the former City Editor of the New York Daily News, where he started as a reporter in 1992. Follow him on Twitter.
Copyright FREEL - NBC Local Media