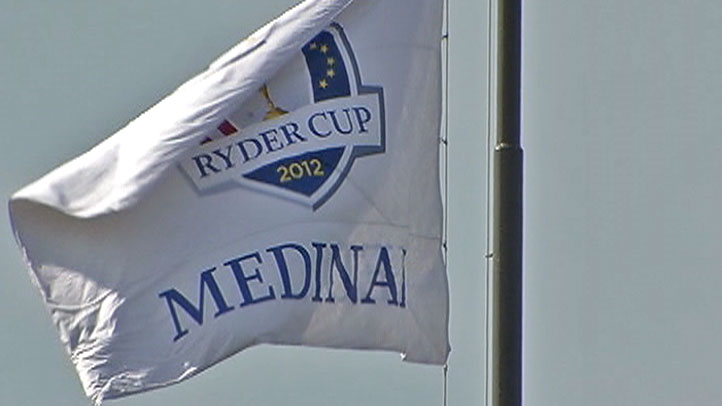 When you are the host country of the Ryder Cup, you have one big advantage.

It's your golf course.

So, when Davis Love III became the captain of the United States team, one of the first phone calls he made was to Curtis Tyrrell, course superintendent at Medinah Country Club, site of this year's Ryder Cup contest.

The aim, was to weave in a few nips and tucks which the U.S. hopes will give them home court advantage. After all, the European teams have been doing it for years.

"That goes with the height of the cut of the rough," said Tyrrell, "and the speed of the greens."

After that initial phone call, Tyrrell went to work, and that work has continued apace for the better part of two years. Hole number 15 was completely redesigned, with a new dogleg and a big new water hazard to dodge. The rough was cut shorter, the better for the United States' iron-adept team to get out trouble if need be.

"What we're trying to do is keep the players in the hole in the match," said Tyrell. But he said it won't hurt if the U.S.'s European opponents are kept off balance, "to entice them to take some greater risks off the tee."

Of course, as of Wednesday evening, both teams had enjoyed two full days of practice. They've hit balls out of that rough, and know just how the greens are sloped, some with frightening drops to Medinah's generous expanses of water.

"The one card that we have in our pocket they have yet to see is where the tees will be placed," said Tyrrell. "As well as where the holes will be located."

Holes in golf, of course, are cut in greens. And the word is, that everything weekend golfers have heard about championship greens is especially true at Medinah this week.

They are fast.

"Once you get to the green, it's going to be about putting it in the hole," Tyrrell said. "Whoever putts best, is going to win the cup!"