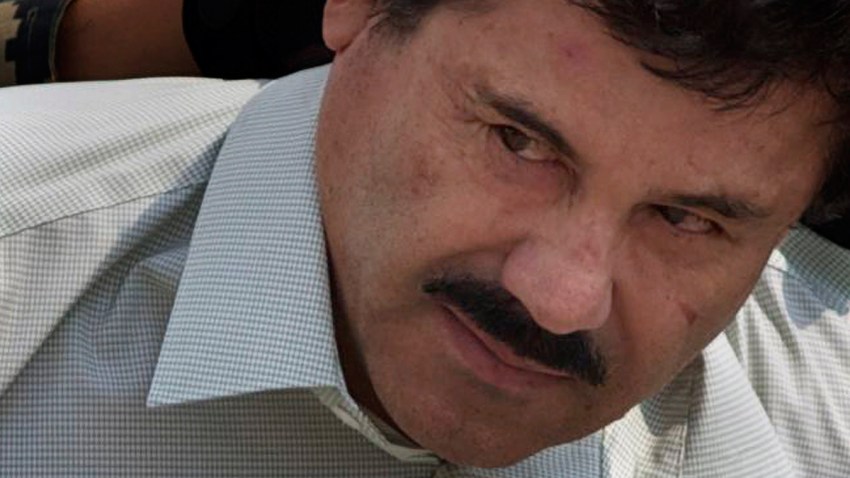 A tweet may be a tip for authorities searching for Joaquin "El Chapo" Guzman, the drug lord who escaped from a high-security prison in Mexico in July via a sophisticated tunnel.
A Twitter account, unconfirmed by NBC News, belongs to an Alfredo Guzman — the same name as one of the kingpin's sons. On Aug. 31, a tweeted photo shows the young man sitting with two older men at an outdoor restaurant, both faces totally obscured with cartoon emojis. One man's mustache is showing, resembling that of Guzman.
Twitter's location identifier indicated that the photo was taken in Costa Rica, though that is not confirmed.
While the mustachioed man in the photo may look like Guzman, experts said they would be shocked if Guzman's son actually tweeted a photo of the most wanted man in the world with the location function on.