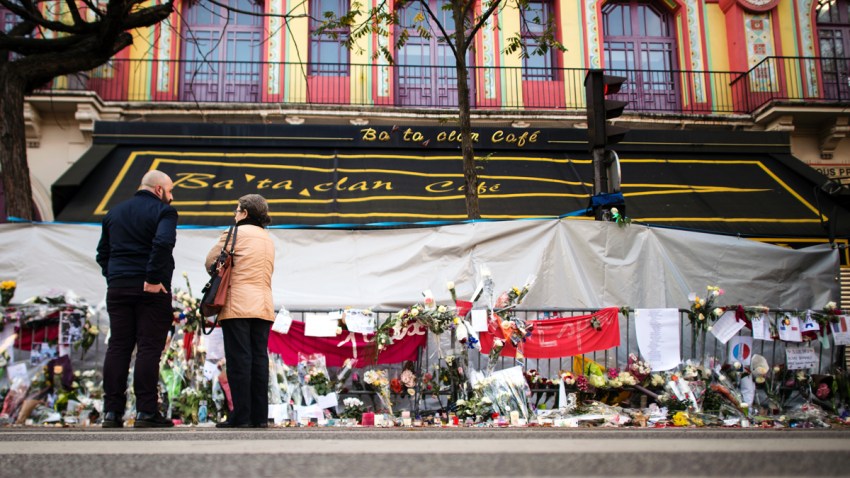 The beginning of the Nov. 13 massacre at the Bataclan concert hall in Paris sounded like firecrackers to the sound engineer for California rock band Eagles of Death Metal. Then he saw fans fall to the floor.
Shawn London was among the first to realize what was happening, he told VICE news in the band's first interview on the attacks. "Injuries. Death. And then, also, running," he said. "There was nowhere to go."
One of the gunmen looked at London, then shot at him, but the bullets missed, NBC News reported. He dropped down and huddled with others.
"He stayed there and continued to shoot and shoot and slaughter and just scream at the top of his lungs, 'Allah Akbar.' And that's when I instantly knew what was going on," London said.
On stage, each member of the band panicked, choosing different routes that ultimately led them out of the club. One employee, British merchandise manager Nick Alexander, was among the 89 who died.