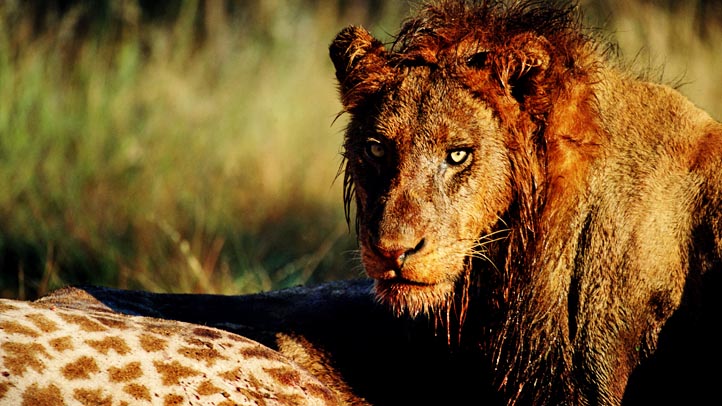 Police in rural Ohio are on a big game hunt, after dozens of exotic animals escaped a preserve whose owner was found dead.
Lions, wolves, tigers, giraffes, camels and bears were among the animals kept on the Muskingum County Animal Farm in Zanesville, in east-central Ohio, where police found owner Terry Thompson dead and all the cages open.
"These are wild animals that you would see on TV in Africa," Sheriff Matt Lutz said at a press conference. "This is a bad situation."
Authorities in cars were hunting the animals in the area near the 40-acre farm and had killed at least 25, including bears and wolves. There were multiple sightings of exotic animals along I-70, according to The Associated Press.
Lutz said the escaped animals are "mature, very big, aggressive." He was especially concerned about big cats and bears hiding in the dark woods.
"Any kind of cat species or bear species is what we are concerned about," Lutz said. "We don't know how much of a head start these animals have on us."
Neighbor Danielle White told CBS she's always been scared to live near the preserve and said a lion escaped in 2006.
"It's always been a fear of mine knowing (the preserve's owner) had all those animals," she said. "I have kids. I've heard a male lion roar all night."
Lutz said his office started getting phone calls at about 5:30 p.m. that wild animals were loose just west of Zanesville. Four deputies with assault rifles went to the animal farm, where they found Thompson's body. He didn't say how Thompson died.
The deputies saw several animals outside their cages and others that had escaped the fenced property, and began shooting as many as they could. Animal experts from the renowned Columbus Zoo were called in to try to capture animals.
Lutz said he may call for local schools to be closed on Wednesday.