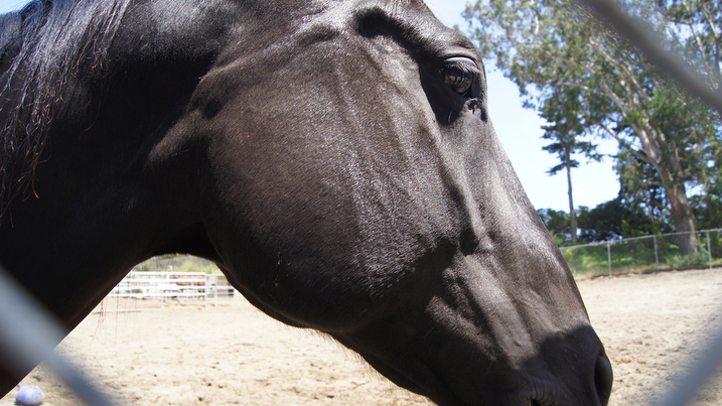 More than 30 horses were being quarantined at the Illinois State Fair after a racehorse exhibited signs of a possible equine herpes virus.
The quarantine was reportedly lifted late Saturday after the racehorse tested negative for the disease, but several precautionary measures were taken throughout the process.
Thirty-three horses were isolated during the scare because six horses from Balmoral Park in south suburban Crete had shared a barn at Balmoral with a horse that exhibited signs of the sickness, the Chicago Tribune reported.
The horse was reportedly showing symptoms of the equine herpes virus, including high temperature and lying in the stall. State officials took precautionary measures while a veterinarian was called for testing.
The six horses traveled to Springfield Wednesday and the horse in Chicago began showing symptoms of the disease Friday, the Tribune reported.
Races at the fair were called off Friday and Saturday due to wet conditions on the track. They are scheduled to resume Monday.