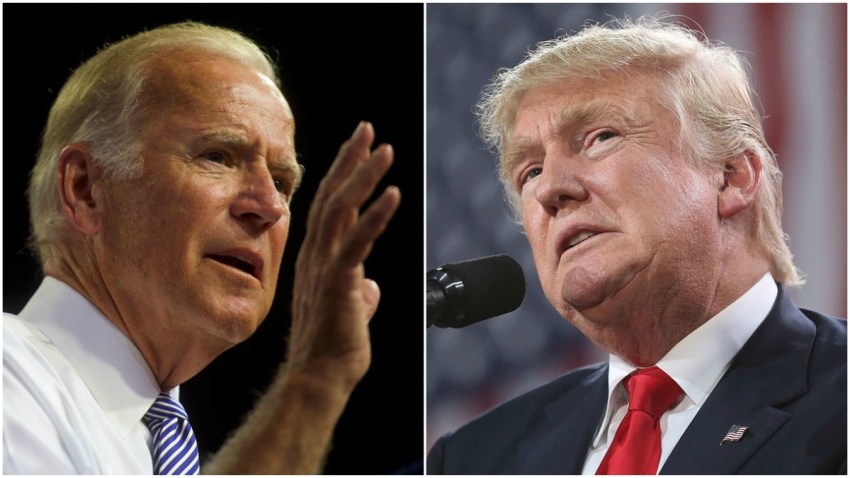 If Vice President Biden was serious about taking Trump "behind the gym," it sounds like Donald Trump is in.
Rounding out a full day of rallies in Florida Tuesday night, the Republican presidential nominee went off on a tangent against Biden, calling him "Mr. Tough Guy" for comments the VP made last week that if it were high school he'd take Trump "behind the gym."
Trump remembered the comments slightly differently — he said, "did you see Biden wants to take me to the back of the barn?" — but wasn't deterred by the sentiment behind them.
"I'd love that," he said of the idea of the two men tussling, NBC News reported.