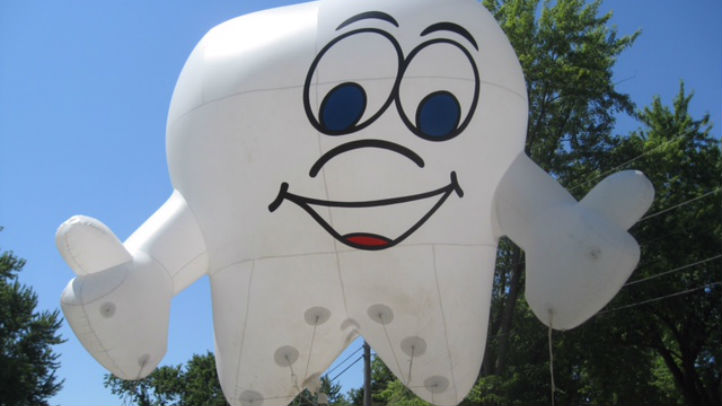 A Chicago-area dental practice is asking for help finding a loose tooth.
"Mickey the Molar," a 10-foot by 10-foot balloon, has disappeared up into the sky.
The balloon, which has been a staple at Algonquin's Founders' Day Parade for 17 years, is the mascot for Dr. Timothy Stirneman's All Smiles Dental practice.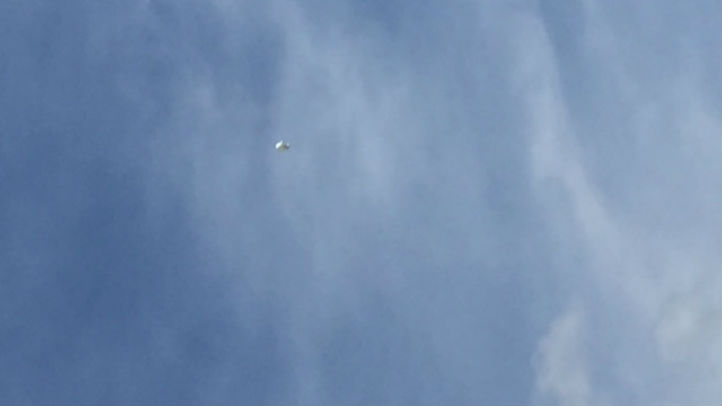 A spokesperson for the practice said the flying tooth seems to have just "flown away on its own." With the Founders' Day Parade beginning on Sunday, the practice said they're desperate to get the balloon back.
Anyone who spots the "loose tooth" can call All Smiles Dental at (847) 854-7645.