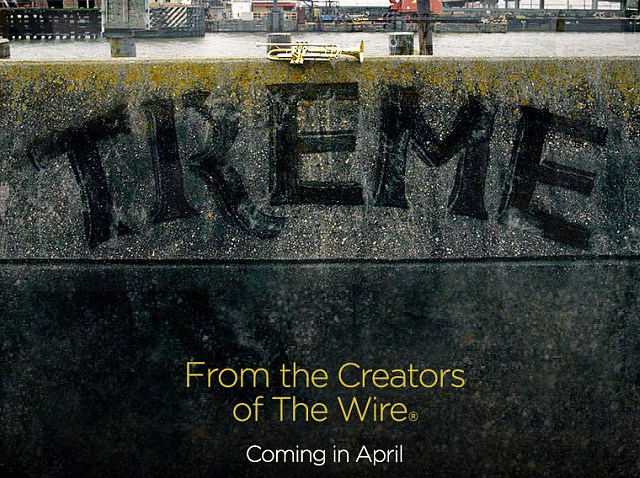 While "Generation Kill" was unwatchably dull and meandering (even the inclusion of Alexander Skarsgard couldn't keep us tuning in), ask just about anyone to name the best shows ever to air on television and chances are they'll mention David Simon's series "The Wire."
His latest effort, "Treme," about New Orleans residents rebuilding their lives in the aftermath of Hurricane Katrina and named after one of the city's oldest and most crime-ridden neighborhoods, has been given an April 11 premiere date. The first season's ten-episodes will be kicked off by the 80-minute pilot.
Former "Wire" cast members Wendell Pierce (aka Detective Bunk Moreland) and Clarke Peters (aka Detective Lester Freamon) head an ensemble which also features Steve Zahn, Oscar-nominee Melissa Leo and Khandi Alexander, who previously worked with Simon on "The Corner."
While everything about this show screams "DVR Season Pass," we're most intrigued and excited to see Zahn in a rare dramatic turn as the oft pigeon-holed funny man plays a dancer, DJ and band member with anger management issues.
No word yet if Isiah Whitlock Jr. and his outstanding pronunciation of everyone's favorite curse word for excrement will crop up, but here's hoping.