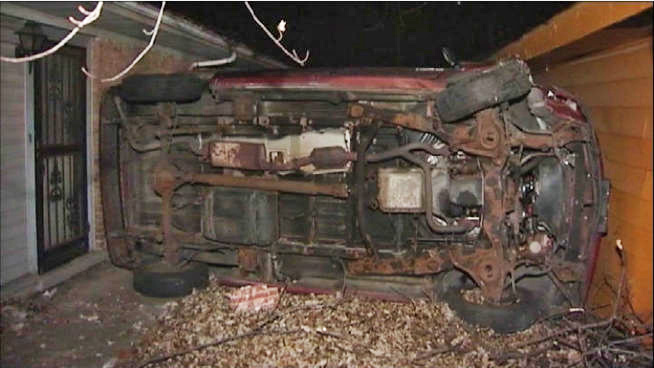 A man was hospitalized Thursday night after he crashed his car, ultimately flipping the vehicle and becoming wedged between two homes on the city's South Side.
Police said the driver, 20-year-old Cristian Salazar, faces a felony charge for driving under the influence, driving on a revoked driver's license and striking private property after he crashed his car around 10:40 p.m. Thursday in the 9800 block of Van Vlissingen Road.
Salazar was the only person in the vehicle at the time of the crash and no other injuries were reported.

He was transported to Advocate Christ Medical Center in Oak Lawn and was listed in good condition, police said.