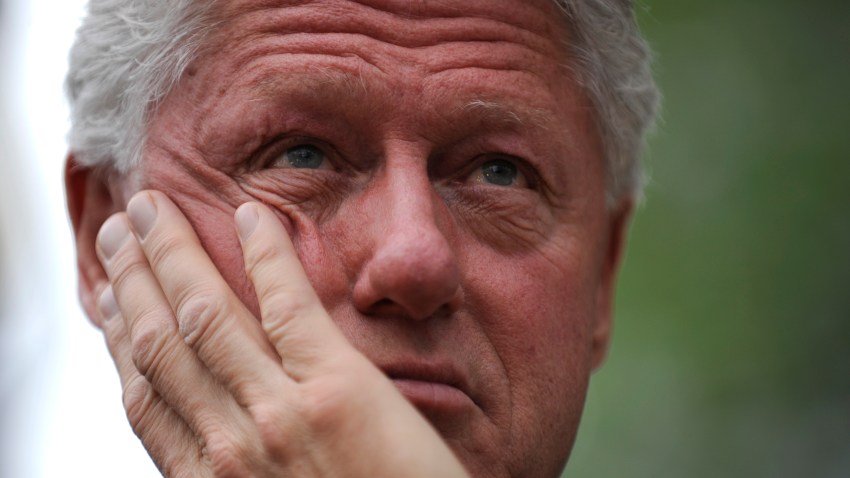 Former President Bill Clinton's foundation has raised at least $41 million from Saudi Arabia and other foreign governments that his wife Hillary Rodham Clinton may end up negotiating with as the next secretary of state.
Clinton finally relented to pressure for greater transparency at his foundation, disclosing the names of some 200,000 donors who have given a total of $492 million going back to 1997, including everyone from the Kingdom of Saudi Arabia to Slim-Fast diet foods tycoon S. Daniel Abraham.
Check Out a Partial List of Other Donors
Clinton had argued that the information was confidential and that many had given under the assumption that their identities would remain unknown.
But others were more concerned with possible conflicts of interest that could arise when/if his wife, Sen. Hillary Clinton, were to be confirmed as the next secretary of state.
A 2001 investigation into Clinton's fundraising revealed that the foundation received $450,000 from Denise Rich, whose husband Marc had been pardoned in the last days of the Clinton administration.
The William J. Clinton Foundation, a nonprofit to finance Clinton's library in Little Rock, Ark., and charitable efforts to reduce poverty and treat AIDS, also accepted funds from Norway, Kuwait, Qatar, Brunei, Oman, Italy and Jamaica.
While the list is heavy with international business leaders and billionaires, some 12,000 donors gave $10 or less.
The revelations also show that the foundation has extensive ties throughout India, were Hillary is bound to be involved in smoothing relations with Pakistan in the wake of the recent attack on Mumbai.
Indian politician Amar Singh gave between $1 million to $5 million category, and both the Confederation of Indian Industry and Dave Katragadda, an Indian capital manager, both gave between $500,000 and $1 million.
Tulsi R. Tanti, one of India's wealthiest executives, announced plans at Clinton's Global Initiative meeting earlier this year for a $5 billion project to develop environmentally friendly power generation in India and China.
Clinton has also promised to submit future foundation activities and paid speeches to an ethics review, step away from the day-to-day operation of his annual charitable conference and inform the State Department about new sources of income and speeches.
Representatives of the foundation, including CEO Bruce Lindsay and attorney Cheryl Mills, met privately Wednesday with aides to incoming Foreign Relations Committee Chairman John Kerry of Massachusetts and ranking Republican Dick Lugar of Indiana to discuss the foundation's activities and review a memorandum of understanding drawn up by the Clinton and Obama teams.
The Foreign Relations Committee will hold hearings and vote on Hillary Clinton's nomination before sending it to the full Senate. Shortly after Obama tapped Clinton, Lugar said he would support her, though he said there would still be "legitimate questions" raised about the former president's extensive international involvement.
"I don't know how, given all of our ethics standards now, anyone quite measures up to this — who has such cosmic ties," Lugar said.
Copyright AP - Associated Press