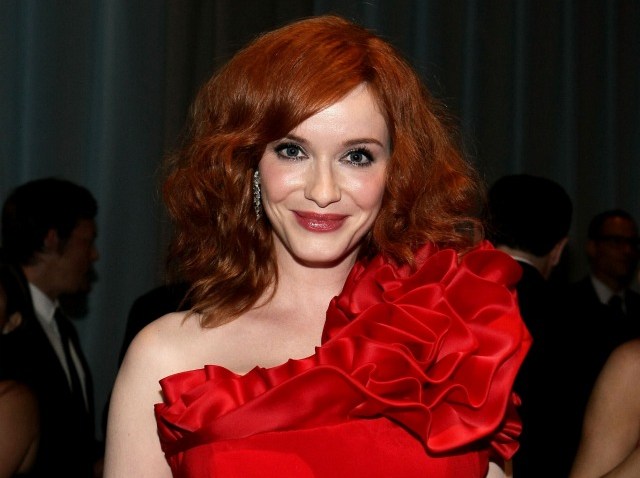 Christina Hendricks might be the queen of office politics on "Mad Men," but can she play an Amazonian princess?
The buxom beauty told Access Hollywood Live's Billy Bush and Kit Hoover that she'd love to play Wonder Woman on the big screen if her "Drive" director, Nicolas Winding Refn, gets a chance to bring the iconic superhero to the big screen.
VIEW THE PHOTOS: Emmys 2011: And The Nominees Are…
"I think [Nicolas] thinks I would be good in that role," Christina Hendricks, who is also starring in "I Don't Know How She Does It," said on Tuesday.
"I loved working with Nicolas so much, he's such an incredibly talented director," the 36-year-old Emmy nominee continued. "If he gets to direct 'Wonder Woman,' then I would love to do it with him."
VIEW THE PHOTOS: The Sexy Ladies Of Sci-Fi
In May, NBC passed on David E. Kelley's Wonder Woman pilot with Adrianne Palicki in the title role.
Copyright 2011 by NBC Universal, Inc. All rights reserved.
This material may not be published, broadcast, rewritten or redistributed.
Related Content from AccessHollywood.com:
VIEW THE PHOTOS: The Sexy Men Of Sci-Fi
VIEW THE PHOTOS: Top 10 Fan-Fascinating Hollywood Recastings
PLAY IT NOW: 'Mad Men' Wins Big At Critics' Choice Television Awards
PLAY IT NOW: Holly Durst & Michael Stagliano Talk Winning 'Bachelor Pad' Season 2
More from Access: [ Christina Hendricks Geek Chic TV ]
Copyright NBCAH - Access Hollywood