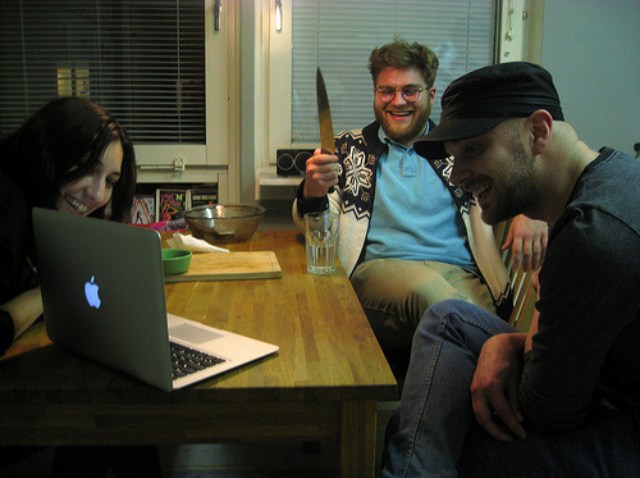 Two sites dedicated to helping people interact with perfect strangers are now working together -- The folks at MissedConnections.com have added a section for Chatroulette.
For the uninitiated:
Chatroulette allows anyone with a webcam and some time to kill the chance to connect with another Web cam-using stranger anywhere in the world. Moving from user to user is easy, just a quick click on the "next" button will connect you with someone new.
Missed Connections, meanwhile, is for the urbanite hoping to track down a person they briefly encountered in real life, inspired by a section on classifieds-listings site Craigslist.
Whereas Missed Connections submissions are usually cute and sentimental, Chatroulette is filled with some of the more bizarre users on the Web. Buzzfeed describes the latter site as "mostly dudes masturbating, but every now and then you'll get a good laugh out of it."
But hey, there is hope -- celebs from Paris Hilton to Ashton Kutcher have reportedly used the site, and there seem to be a few legitimate posts on the Missed Connections board.
One Chatrouletter wrote, "We're both students and it was an hour before you had to go to class and the screen froze! You were using your brother's spy cam on the ceiling and said I was the nicest boy in my school, even though I don't know German. We should exchange screen names and hang out again."
Chatroulette burst into the spotlight earlier this month when The New York Times' Bits blog revealed that a 17-year-old Russian high school student was behind what is quickly becoming a global internet phenomenon.
So, if you haven't tried out Chatroulette, give it a shot. If you wind up landing on one of the infamously pervy users you can quickly click "next" and who knows -- you may just find someone worth connecting with.