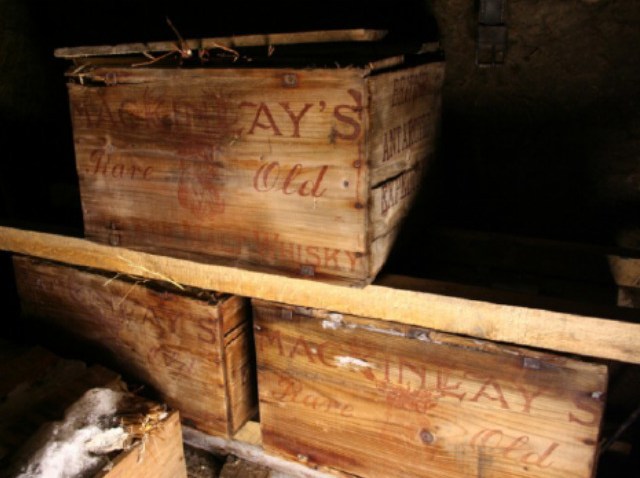 Normal 0
Normal 0 Antarctic researchers have unearthed five crates of long-lost alcohol, abandoned over one hundred years ago by polar explorer Ernest Shackleton and his crew.
The New Zealand Antarctic Heritage Trust recovered three crates of Scotch whisky and two crates of brandy while they were restoring Shakleton's century-old hut.
Though none of the actual bottles inside have been seen, the group fears that at least one of the bottles is broken because the smell of whisky began to fill the air as the researchers worked on the crate.
Team leader Al Fastier reported that ice has cracked some of the crates and leaked inside them, which will make the job of removing the contents very delicate. However, the researchers are confident that intact bottles remain, as "liquid can be heard when the crates are moved."
The spirits have been attributed to Scottish distillery Whyte and Mackay, whose master blender Richard Paterson called the discovery "a gift from the heavens for whisky lovers."
The New Zealanders discovered the scotch on the rocks under the hut's floorboards back in 2006, but it was encased in too much ice to be successfully extracted until now. Though they dislodged the crates and are planning to retrieve several bottles, the rest of the haul must be left alone under the conservation guidelines of the Antarctic Treaty, according to the Associated Press.
The team is proceeding cautiously and states that the "delicate conservation task will be determined in the coming weeks."
Though Paterson warns that "it's far to early to talk about replicating the whisky," he describes the discovery as "something beyond words. It's a scientific discovery, a door into history."