Eric Frein, who became the most wanted man in Pennsylvania when he allegedly gunned down two state troopers in an ambush, has been captured following a nearly two-month manhunt in the woods surrounding the Pocono Mountains.
U.S. Marshals took the 31-year-old into custody Thursday night outside an abandoned airplane hangar at the defunct Birchwood-Pocono Airpark on Cherry Lane and Birchwood Drive in Tannersville, Pennsylvania, Barrett Township Police confirmed to NBC10.
Frein is charged with opening fire on two troopers outside state police's Blooming Grove barracks on Sept. 12. Cpl. Bryon Dickson was killed and another trooper, Alex Douglass, was seriously hurt.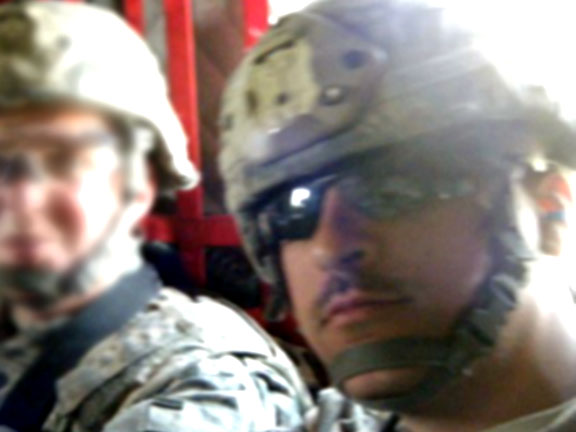 "The reason this was so important was because Eric Frein was dedicated to killing law enforcement members," Pennsylvania State Police Commissioner Frank Noonan said late Thursday.
The FBI and U.S. Marshals were performing sweeps near the airstrip, some 40 miles from the barracks, around 6 p.m. when they spotted a man walking toward the hangar, Noonan said. He was ordered to the ground, identified and brought into custody. Noonan said Frein was "taken by surprise."
A search of the hangar netted a knife and .308 caliber hunting rifle, state police confirmed. Law enforcement sources believe the rifle was the same one used in the ambush shooting.
Authorities slapped Dickson's handcuffs onto Frein's wrists before they loaded him into the slain troopers' police cruiser.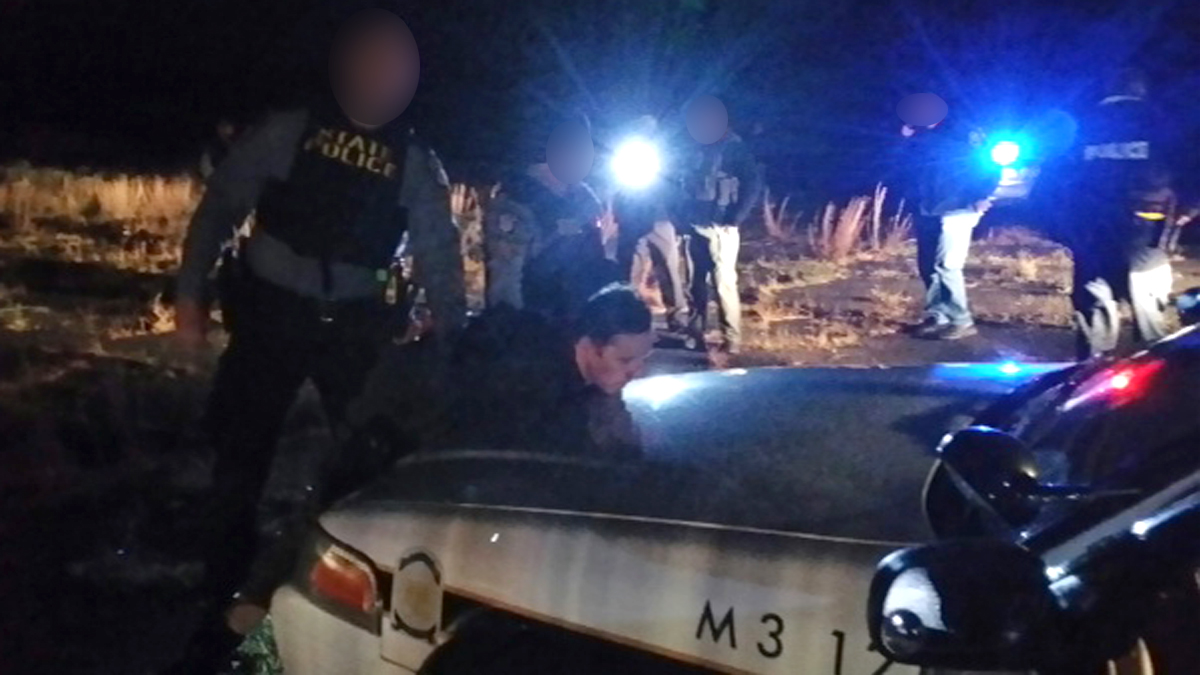 Blood trickled from a cut on the bridge of Frein's nose as he was led away from the airport. The man was nearly clean-shaven and had medium length hair hanging from his head -- not the mowhawk that investigators said he could have been wearing. Officials said Frein was depleted and had no fight left in him, but healthy.
Frein looked "healthier than I expected," Noonan said before dismissing questions about whether the suspect might have been helped by people during his time on the run.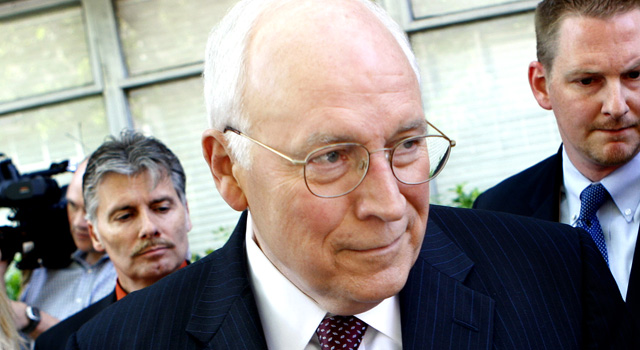 In a caravan, police drove Frein to the Blooming Grove trooper barracks, the same place he allegedly shot the troopers, to be processed. The man was nearly dragged into the station, his bound hands held behind his head, as a dozen rifle-armed troopers stood watch.
Frein, whom police describe as a survivalist who was armed and dangerous, eluded authorities for 48 days amid an intense manhunt in dense forest around northeastern Pennsylvania. The search prompted authorities to close schools, ask residents to shelter in their homes or stay away and cost the state millions of dollars.
At least one town planned to cancel Halloween trick-or-treating over fears the suspect might appear. Barrett Township Police have since lifted the Halloween ban.
Police linked the shooting to Frein after a man walking his dog found the suspect's SUV partially submerged in a swamp near the shooting scene. Inside, investigators discovered shell casings that matched those found at the shooting scene, the man's driver's license, camouflage face paint, empty rifle casings and military gear.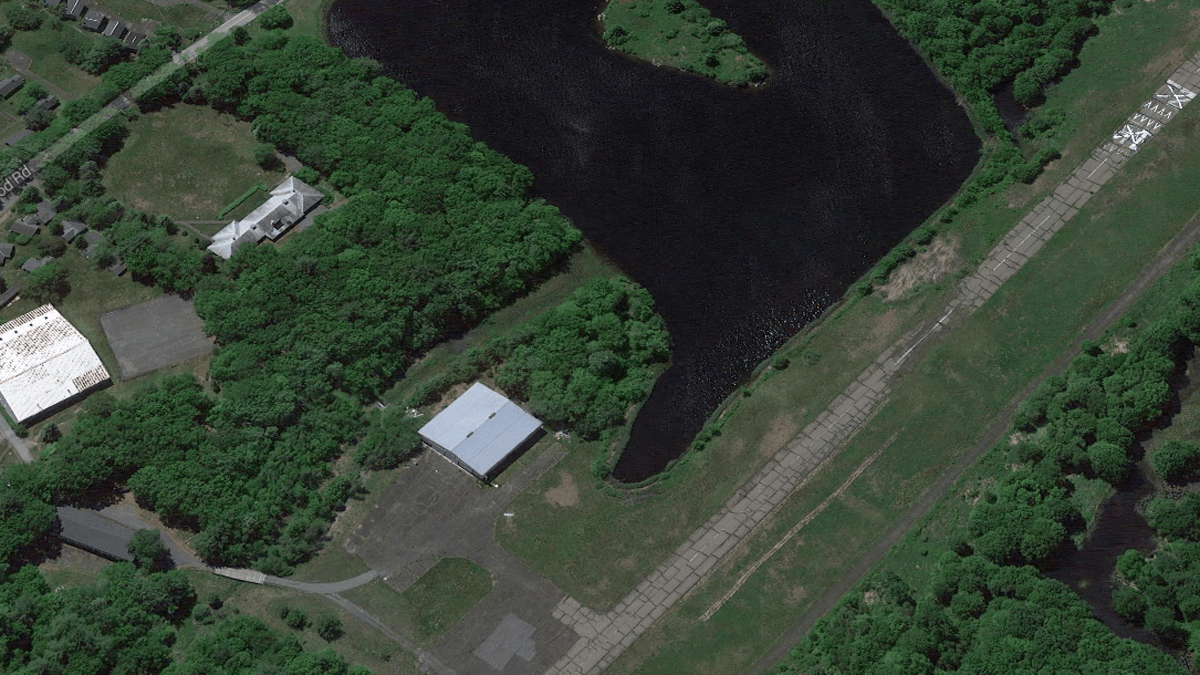 Using dogs, thermal imaging technology and other tools, law enforcement officials combed miles of forest as they hunted the suspect. They pursued countless tips, and they closed in on an area around Frein's parents' home in Canadensis after he used his cellphone to try contacting them, and the signal was traced to a location about three miles away.
Trackers found items they believe Frein hid or abandoned in the woods — including soiled diapers, empty packs of Serbian cigarettes, an AK-47-style assault rifle and ammunition, and two pipe bombs that were functional and capable of causing significant damage. They also discovered a journal, allegedly kept by Frein and found in a bag of trash at a hastily abandoned campsite, that offered a chilling account of the ambush and his subsequent escape into the woods. The journal's author described Dickson as falling, "still and quiet," after being shot twice.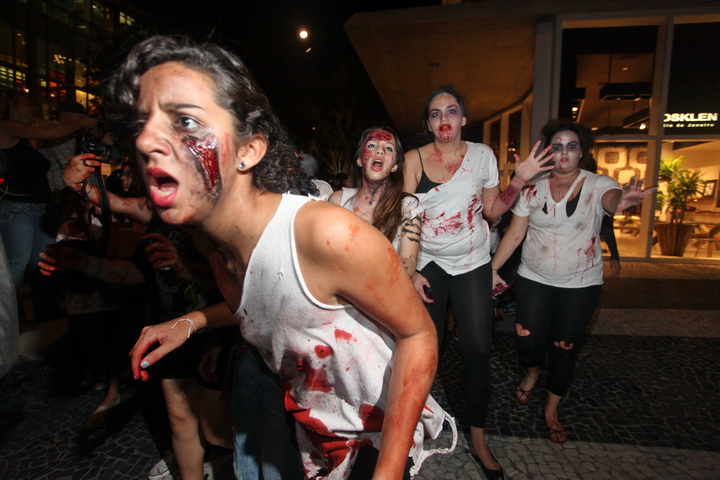 Police spotted a man they believed to be Frein himself at several points during the manhunt, but it was always from a distance, with the rugged terrain allowing him to keep them at bay. Police said he appeared to be treating the manhunt as a game.
Frein allegedly held anti-law enforcement views for many years and expressed them both online and to people who knew him. But the source of his alleged vendetta remains unclear. His criminal record appears limited to a decade-old misdemeanor case involving items stolen from a World War II re-enactors event in upstate New York, for which he spent 109 days in jail.
Police found a U.S. Army manual called "Sniper Training and Employment" in the suspect's bedroom at his parents' house, and his father, a retired Army major, told authorities that his son is an excellent marksman who "doesn't miss," according to a police affidavit. Authorities believe he had been planning a confrontation with police for years, citing information they found on a computer used by Frein.
Frein belonged to a military re-enactor's group, playing the part of a Serbian soldier. He had a small role in a 2007 movie about a concentration camp survivor and helped with props and historical references on a documentary about World War I.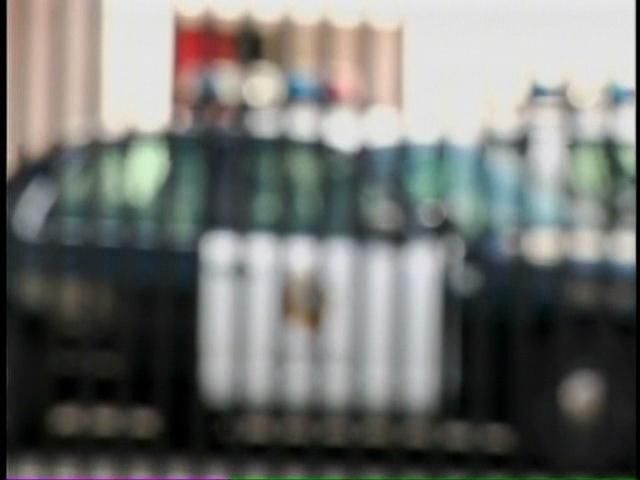 His 18-year-old sister, Tiffany Frein, earlier acknowledged that her brother "did something messed up" but told NBC News that he was "not a psycho."
Frein is charged with first-degree murder and various other offenses, including two counts of possession of weapons of mass destruction filed after police discovered the pipe bombs.
Pike County District Attorney Raymond Tonkin plans to seek the death penatly for Frein, he said Thursday night. The man will be arraigned on Friday.
At his funeral, Dickson was called a devoted husband and father and "impeccable" ex-Marine who took his work seriously but also enjoyed making wooden toys for his young sons and finding humor in everyday situations. Douglass was shot in the pelvis and critically injured in the ambush, which took place during a late-night shift change.
Douglass remained hospitalized until Oct. 16, when he was discharged to a rehabilitation facility.
"If you attack troopers, and a civilized society, the Pennsylvania State Police will bring you to justice. Eric Frein is a coward," the Pennsylvania State Troopers Association said in a statement. "Cpl. Bryon K. Dickson II and Trooper Alex T. Douglass are true heroes."

#FBI Top Ten Fugitive #EricFrein in custody. Our thanks to the public and our partners. http://t.co/YlYQQsAzWM pic.twitter.com/GcIcNyIby0 — FBI (@FBI) October 31, 2014
Copyright AP - Associated Press