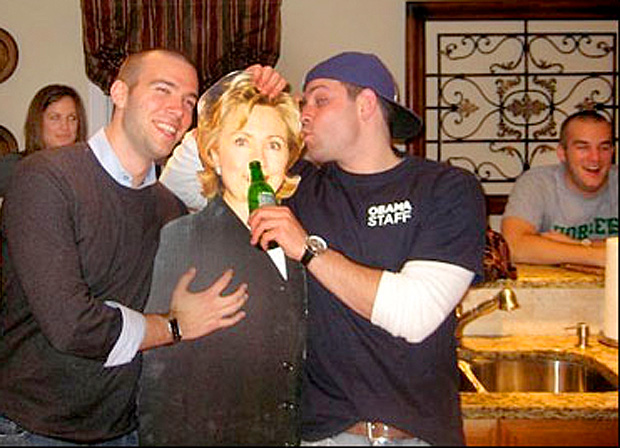 WASHINGTON -- You may see Jon Favreau sitting in a Starbucks in Washington's Penn Quarter neighborhood, laptop open and typing away. While most around him are either sipping their espressos or discussing what they did in Adams Morgan the night before, Favreau has more important things to worry about.
Like writing what could be one of the most important speeches in American history.
Favreau, you see, is chief speechwriter for Barack Obama, and at the age of 27 is in charge of crafting what the president-elect will tell the world during his inaugural address.
An awkward Facebook photo incident aside, Favreau has teamed up with Obama for some impressive speeches in the past four years, and Favreau seems to know what Obama wants to accomplish with each one.
Getting those thoughts and ideas from mind to laptop, however, takes some planning.
For the inaugural speech, Favreau met with Obama and adviser David Axelrod for an hour last month to find the theme, the length and more, according to the Washington Post. Favreau told the Post the theme is "this moment that we're in, and the idea that America was founded on certain ideals that we need to take back."
Once Favreau creates a rough draft, Obama will rewrite and edit portions of it himself. Then they work together on the final draft.
But how did Obama and Favreau strike up this relationship? Click here to find out.