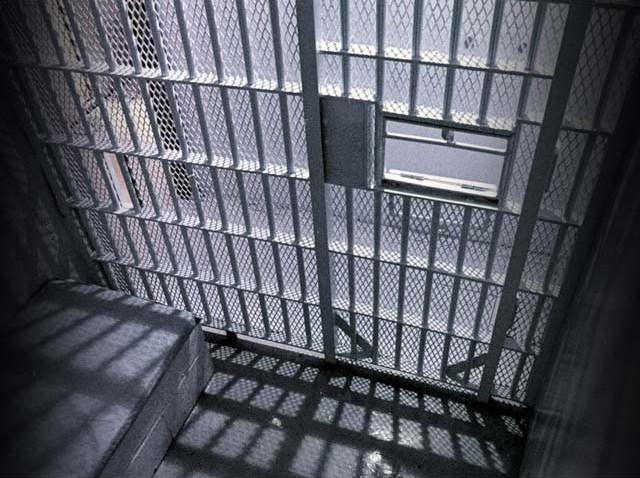 California officials say inmates have ended their nearly two-month hunger strike to protest the prison system's isolation policies.
More than 30,000 inmates had been refusing meals when the strike began in early July. By this week the number had dwindled to 100, including 40 who had been on strike continuously since July 8.
Advocates for the inmates said in a statement that the strikers met with other prisoners and decided to end their fast because of the pending hearings and "the growing international condemnation of California's practice of solitary confinement.''
Inmate supporters held a rally in Oakland Thursday to mark the end of the strike. "We've gained a lot of positive ground towards achieving our goals. There is still much to be done," the Prisoner Hunger Strike Solidarity Coalition statement read.
Corrections Secretary Jeffrey Beard said in his statement that all inmates began accepting prison-issued meals or "have otherwise begun the process of re-feeding" early Thursday. The focus now will be on easing inmates back to solid food.

Beard says he is pleased the strike ended before any inmate suffered serious injury.
"We are pleased this dangerous strike has been called off before any inmates became seriously ill. I'd like to commend my staff and the staff with the federal Receiver's Office for working together to ensure the health and safety of all employees and inmates was a top priority. CDCR will continue to implement the substantive reforms in California's Security Housing Units that we initiated two years ago," the statement read.
A federal judge had given authorities permission to force-feed inmates if necessary to save their lives.
REALITY CHECK: Prison Hunger Strike Prompts Cries of Torture
The strike ended after two Democratic state legislators promised to hold hearings this fall on inmates' complaints that gang leaders are often held for decades in isolation units.
About 3,600 inmates are housed in the isolation units because of crimes they committed in prison or they have been validated as leaders of prison gangs.

The four organizers of the hunger strike all are serving life sentences for murder, have committed a string of assaults while incarcerated, and lead rival prison gangs, officials have said.

SEE ALSO:
Copyright AP - Associated Press