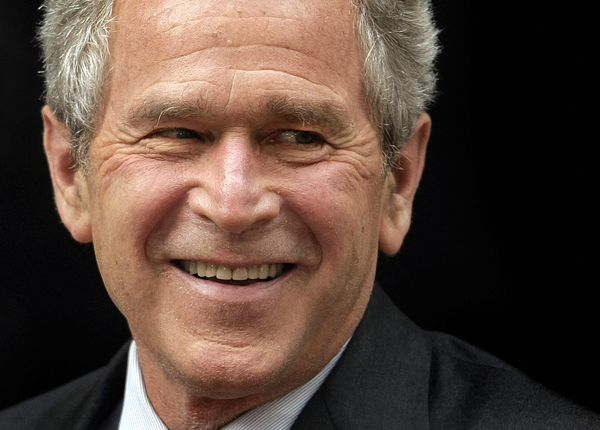 President Bush appearing on Fox News on Sunday told interviewer Brit Hume that he plans to write a book upon leaving office. The president hasn't settled on a theme, but suggested he would describe "the toughest decisions I had to make and the context in which I made them."

In a rare side-by-side interview with his son, former President George H.W. Bush said he believes his namesake's presidency will be judged "very positively" once historians have time to review his decision making.

"He's been tested unlike any other president," the elder Bush said. "He passed the test."

The president was complimentary of the man replacing him, saying Barack Obama showed "decisiveness" and is filling his Cabinet with people who are "capable and confident."

"He's had a great transition," Bush said of Obama.

The outgoing president acknowledged his party "got whipped in 2008."

Looking to the future, Bush predicted a new generation of leaders will emerge to help the GOP rebound from the Democrats' back-to-back landslide elections.

"We shouldn't change our philosophy," Bush said. "We may want to change our messaging. We definitely want to change the messengers."

But he warned fellow Republicans that "it's very important for our party not to narrow its focus, not to become so inward-looking that we drive people away." Bush highlighted immigration — an issue on which rank-and-file Republicans bucked their president's move to create a pathway to citizenship for immigrants who live here illegally.

Despite historically low approval ratings, Bush said, "I am proud of the accomplishments of this administration. I am thankful for the people that have worked so hard to serve our country. I know I gave it my all for eight years. And I did not sell my soul for the sake of popularity. And so when I get back home and look in the mirror, I will be proud of what I see."
Copyright POLIT - Politico