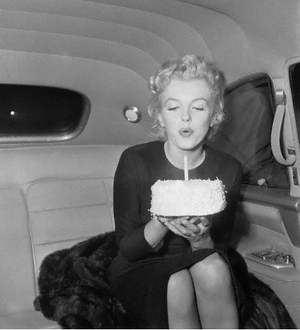 Milorad "Rod" R. Blagojevich was born 52 years ago, on Dec. 10, 1956. Whether the Illinois governor will be celebrating his birthday today or not is unclear. He's got a few other things on his plate.
Will he bow to pressure and resign? Will he nominate a successor to President-elect Barack Obama's Senate seat? Or, will he eat cake?
Aside from the collection of law enforcement officials and media gathered outside his Ravenswood home, the day started much like any other.
Gov. Rod Blagojevich left his home at 8:30 a.m. Wednesday without making any comment to the gathered throngs.
He slipped out the rear gate of his home, threw up a hand in a brief, emotionless wave, said nothing and jumped into an awaiting black Lincoln Navigator parked in the alley. Two state troopers provided extra security.
The governor's wife, Patti, who was also named in the federal complaint and heard on the wiretaps, left about 30 minutes earlier with the couple's two daughters, Amy and Anne. The three loaded into a black SUV, carrying backpacks and presumably heading to the girls' school.
The governor's sister-in-law, State Representative Deb Mell, also emerged in silence, apparently helping the girls get off to school. Mell, Patti Blagojevich's sister, appeared to have spent the night with the family.
Deb Mell may be called on to vote for impeachment or special election as top lawmakers try to find a way to strip the governor of his power sooner, rather than later.