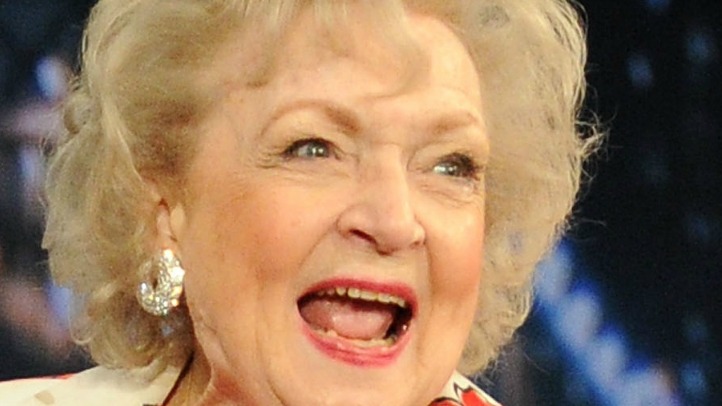 Betty White, the 89-year-old pop culture queen, has again captured the attention of fans with an out-of-the-box project that is an ad for a life settlement company and benefits one of her favorite charities, the LA Zoo.

White, along with bodybuilders, plenty of cheesecake and White music video co-star, British singer Luciana, were on display at the Abbey night club Tuesday for the premiere of the video. It shows White, surrounded by those bodybuilders as she proclaims she is "still hot."

"It's a switch for me, I will tell you, but it's fun and they gave me these nice young men to work with that are built like little brick houses," said White.

The video is part of the marketing campaign originally designed to reach seniors through social media, but executives say when they heard the song the project snowballed.

The remix now not only brings awareness to "Lifeline," a life settlement company based in Atlanta, Ga, but also supports one of White's favorite charities, the Los Angeles Zoo.
"The project brings new exposure to Luciana, supports one of Betty's favorite charities and creates awareness for life settlements," said Stephen Terrell, co-founder of Lifeline, in a release from the company.
Follow NBCLA for the latest LA news, events and entertainment: Twitter: @NBCLA // Facebook: NBCLA