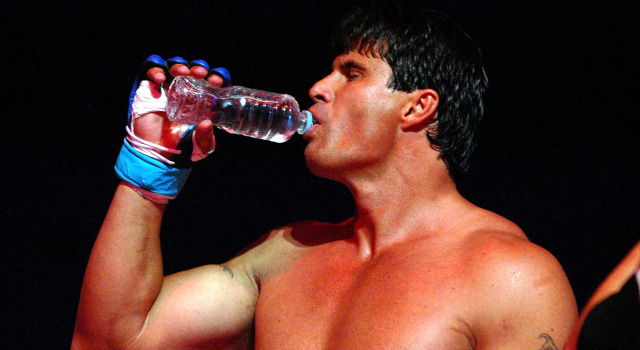 When Louie Anderson won an Emmy last year, he followed in the footsteps of many performers by giving a familial shout-out: "Mom! We did it!"
But Anderson owed special thanks to his late mother, whose figurative house slippers he walks in to portray put-upon matriarch Christine Baskets in FX' "Baskets."
The dark comedy, starring Zach Galifianakis as a depressed clown, returns Thursday for a second season to wring laughter from melancholy.
That might not sounding like a rousing endorsement, but "Baskets" in an oddly compelling first season, put its own balloon-animal twist on the sad-clown genre.
We learned, via flashbacks, how Chip Baskets' dreams of becoming a serious artiste were raised and dashed by his misadventure as a student at a precious Parisian clowning school (L'Académie de Clown Française).
He's forced to return to his sleepy California hometown, trailed by a reminder of his grand illusion and loss: his too-beautiful-for-him French wife (Sabina Sciubba) who wed him for a green card – and to spite her father, a wealthy entertainer.
Baskets becomes a rodeo clown, getting laughed at as he's chased and knocked around by bulls. Outside the dusty ring, he's overshadowed by his shrill, modestly successful twin brother Dale (Galifianakis in a dual role). While his absent wife mocks him by phone and siphons what little money he has, Baskets treats Martha (a wonderfully deadpan Martha Kelly), a sweet local sad sack with a crush on him, much the same way.
But it's Christine who sheds the only modicum of light amid this slow-motion gloom. She's powered by love and denial as she tries to get the family to pose for happy photos, snapped with one of the disposable cameras she bought in bulk at Costco.
"Baskets" might be about a clown, but the show is a balancing act. While aggressively unlikable characters have become a sitcom staple, from "Seinfeld" to "It's Always Sunny in Philadelphia," pathetic, gradually unraveling protagonists are far from guaranteed long-term laugh-getters.
Anderson earned his Outstanding Supporting Actor in a Comedy Emmy by never falling into stunt-casting gimmickry. His funny, yet sensitive portrayal grounds the bleak "Baskets" landscape in humanity – no more so than when the dysfunctional family awkwardly comes together during Christine's brush with death.
At the end of last season, Chip hopped a boxcar to nowhere, more like hobo than a clown. But previews show back him at home with Christine, who asks perhaps the defining question of the series as she dutifully sews him a new costume: "What kind of clown do you think you are?"
Chip replies: "A dead-inside clown."
The two actors give life to a show that's hard to watch at times, but harder to keep your eyes away from – especially when Louie Anderson channels his mom.
Jere Hester is Director of News Products and Projects at the City University of New York Graduate School of Journalism. He is also the author of "Raising a Beatle Baby: How John, Paul, George and Ringo Helped us Come Together as a Family." Follow him on Twitter.
Copyright FREEL - NBC Local Media