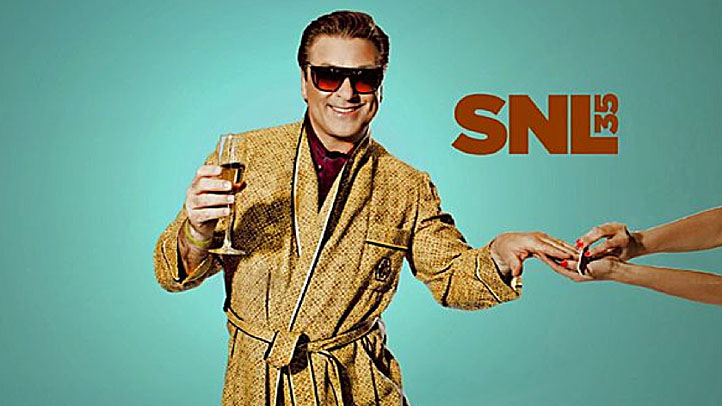 Alec Baldwin and his former Oscar co-host Steve Martin have for some years shared a prestigious showbiz record, but in six weeks the deadlock will be broken and only will man will be king.
Baldwin will host the season premiere of "Saturday Night Live" on Sept. 24, for what will be his16th stint, leaving Martin all alone in second place. Joining Baldwin for the night will be Radiohead, whose most recent album, "King of Limbs" came out in February.
The following week will feature one of the 2011's breakout comedy stars, Melissa McCarthy, who stole every scene of "Bridesmaids" she was in and just earned her first Emmy nomination for "Mike & Molly." Backing up McCarthy will be the band Lady Antebellum.
Looks like the 37th season of "SNL" will be getting off to a good start. In the meantime, let's enjoy some of Baldwin's Schweddy Balls...