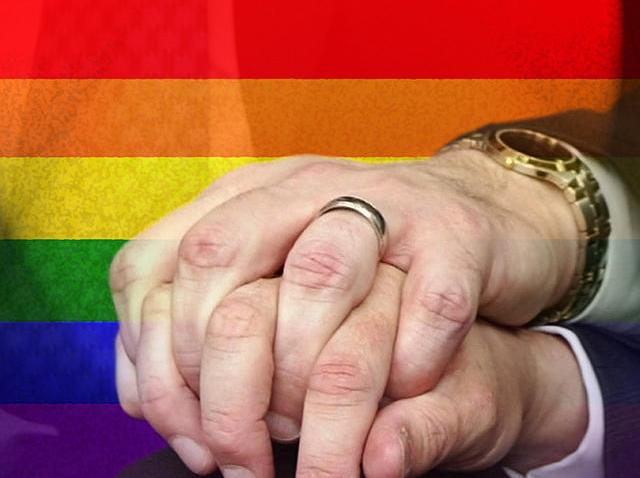 Gay marriage may not have gone over well with California voters, but at least the dictionary recognizes it.
Merriam-Webster has included a two-tier definition of marriage to recognize same-sex relationships.
It turns out the change was actually made in 2003, but it went unnoticed until the conservative World Net Daily news site reported it Tuesday.
"One of the nation's most prominent dictionary companies has resolved the argument over whether the term 'marriage' should apply to same-sex duos or be reserved for the institution that has held families together for millennia: by simply writing a new definition," World Net wrote in an online story published this week.
Merriam-Webster defines marriage as "the state of being united to a person of the opposite sex as husband or wife in a consensual and contractual relationship recognized by law."
But the secondary meaning for "marriage" as "the state of being united to a person of the same sex in a relationship like that of a traditional marriage."
The company says the edited entry simply reflected how often the term "same-sex marriage" had popped up in print and become part of the language.
"We were one of the last ones among the major dictionary publishers to do this," said Merriam-Webster spokesman Arthur Bicknell.
Houghton-Mifflin, publisher of the American Heritage Dictionary of the English Language, modified its definition of marriage in 2000, adding a fourth example to the entry: "A union between two persons having the customary but usually not the legal force of marriage: a same-sex marriage."
Earlier this month, The Oxford English Dictionary added in a draft version that the term sometimes refers to "long-term relationships between partners of the same sex."
Only two states in the country legally recognize gay marriage: Connecticut and Massachusetts.
Copyright AP - Associated Press